News
2Baba, Olamide, Toke Makinwa, others react to Xenophobic attacks on Nigerians in South Africa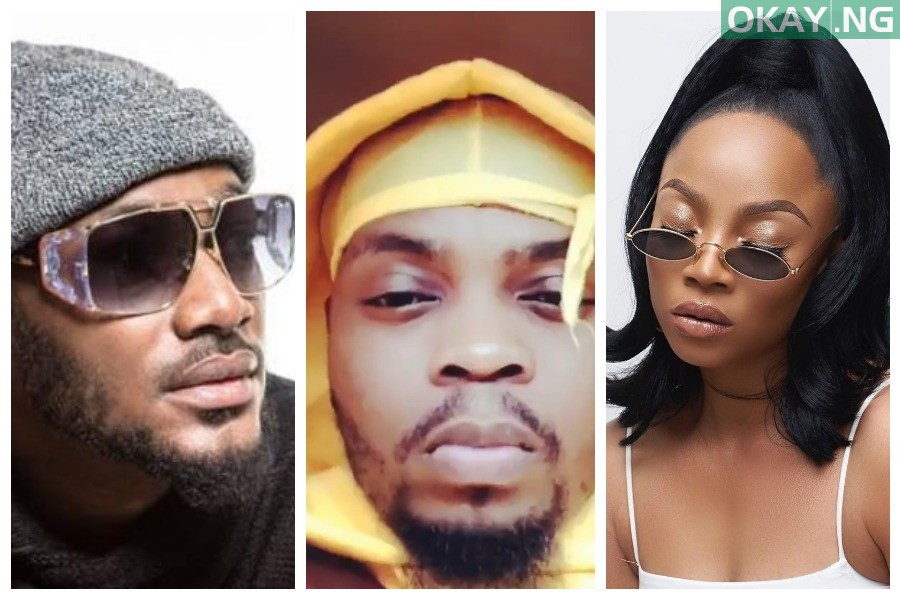 2Face, Olamide, Toke Makinwa, Niniola have come forward to speak against Xenophobic attacks on Nigerians in South Africa.
The four Nigerian celebrities criticized the act through their official Instagram handle on Tuesday, 3 September.
Innocent Idibia also known as 2Baba shared a dark photo with the caption:
"So shameful. I can't comprehend it anymore #AFRICA #AFRICANGOVERNMENTS #AFRICANUNION #AFRICANLEADERS
SHAME SHAME SHAME."
Olamide Adedeji popularly known as Baddo posted also a photo with a message 'Pray for Nigerians in South Africa' using this '💔🇳🇬 🇿🇦' emojis as caption.
Toke Makinwa in her own post shared a length message expressing being heartbroken with the Xenophobic attacks.
She wrote: "We are all Africans, this is such a huge blow, it's like we take 10 steps forward and 50 back. We have come so far from the dark ages yet we kill each other, just hearing about the Xenophobic attack in South Africa and my heart is broken, I cannot even begin to watch the gruesome videos, why? Why so much hate in the world? Why do we compete so much it becomes less healthy and more evil, what exactly is the point to all the killing? I love the people of South Africa, I know so many hardworking South Africans and you all have shown me love and so I implore you all to stand up for what is right. We all cannot continue in silence, if hate lingers nobody wins. Our doors have been nothing but welcoming to you all, we have so many South Africans living and working here, we make music together, promote our fashion to the rest of the world explore both cultures. Now let's come together to fight this evil in our midst. We are all Africans, a win for us is for us to the world. United. This is so sad, so disturbing, so painful. One Love."
Niniola reacting in her post saying videos of the attacks are worrisome and called on authorities to intervene.
She wrote: "God…These videos are disturbing OMG. No matter what the problem is this is not and will never be the way to solve anything…Please the authorities should intervene, these are humans…
All Lives matter 💔💔💔…How to we expect to grow if we are doing this to ourselves…"