Sport
2018 Youth Olympic Games! Nigeria's Rosemary Chukwuma Wins 100m Gold Medal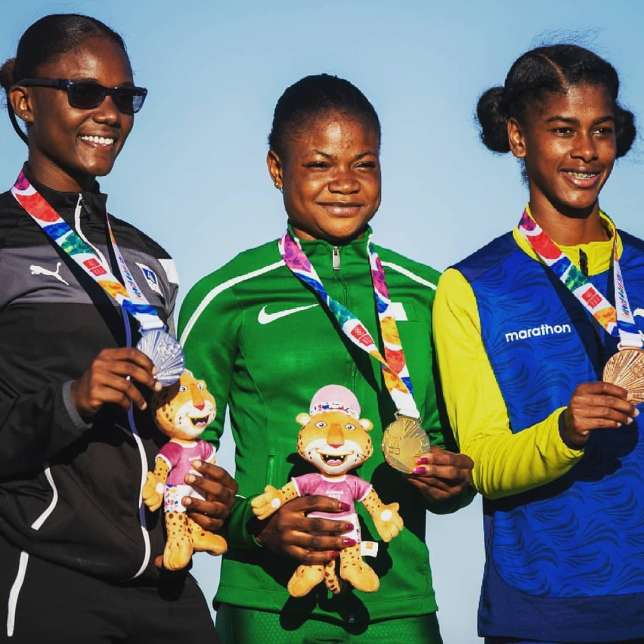 Rosemary Chukwuma who is representing Nigeria has won a gold medal in the 100 meters event to give Team Nigeria their first medal at the 2018 Youth Olympics in Buenos Aires, Argentina.
The Nigerian finished with a time of 11.17 seconds to emerge winner of the race on Monday.
Julien Alfred of Santa Lucia took silver, while Gabriela Anahi Suarez of Ecuador got bronze.
"I am happy and satisfied because before coming to Argentina, I did not have good results," she told reporters.
"I was scared that I would not get what I hoped for at these Games. I did not think that it was possible, but God sees to everything. I started to train in 2016 and I travelled to Australia last year to prepare in this discipline, then continued training in Nigeria."
Read More News HERE