Sport
2017 Afrobasket: Nigeria's D'Tigers Beat Mali 90-67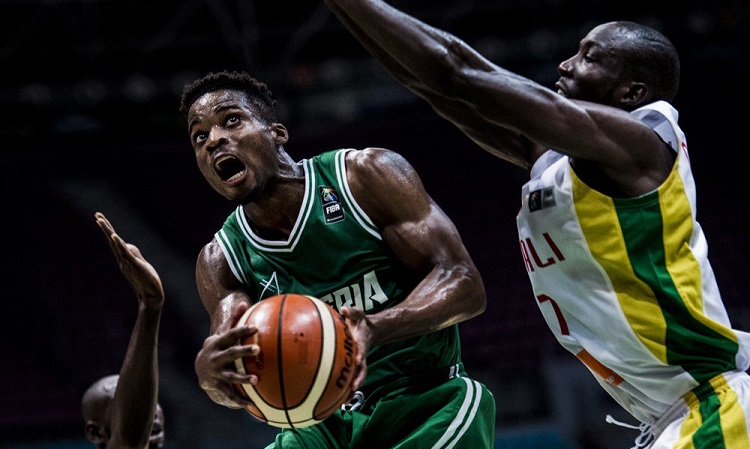 Defending champions, D'Tigers have continued their winning form in the 2017 Afrobasket tournament, beating Mali 90-67.
After a slow start in the 1st quarter, D'Tigers led Mali by 13-12 in the first quarter.
Captain of the side, Ike Diogu and Daniel Ochefu were relegated to the bench after committing two fouls with D'Tigers ending the 1st Quarter on top leading 20-16 .
He later came into the action to inspire the team in the second quarter to extend Nigeria's lead in a game that was tied 24-24 at a pints in the second quarter.
Diogu and Ikenna Iroegbu came to Nigeria's rescue to end the second quarter 39-33 in favour of the defending champions.
D'Tiger kept up the tempo in the third quarter and led by 66-51 before the men finished the business to win the game 90-67 in the fourth quarter.
Nigeria had on Friday managed a slim win of 78-77 against Ivory coast.
Diogu came up with a huge performance to inspire the defending champions in Rades, on the outskirts of Tunis.
During his 33 minutes on the court, Diogu did a bit of everything for his team. Not only he led all scorers with a game-high 31 points, but he also finished with eight rebounds as Nigeria saw off a resilient Cote d'Ivoire side, who led 74-69 with three minutes remaining.