1,561 Nigerian Customs Junior Officers Promoted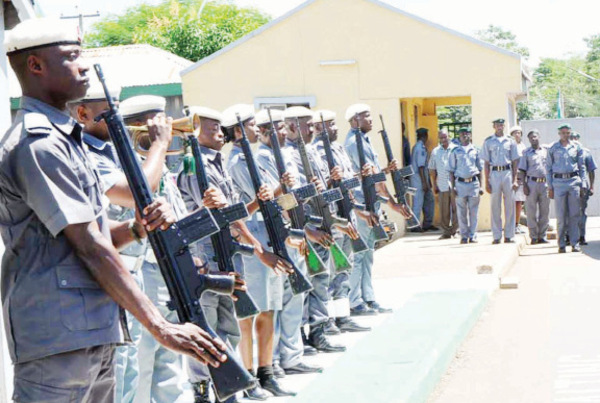 HIGHLIGHT
---
1,561 Junior Officers in the Nigerian Customs Service has been promoted to various ranks.
Nigerian Customs
---
The Comptroller General of Customs, Col. Hameed Ibrahim Ali (Rtd) has approved the promotion of 1,561 Junior Officers to various ranks.
According to a statement by Joseph Attah, Acting Public Relations Officer, the promotion which was based on the performances of the personnel at the 2016 promotion examination, annual performance evaluation scores, seniority and available of vacancies at various ranks was released after a thorough vetting to ensure strict adherence to public service promotion guidelines.
A breakdown of the promotion showed Assistant Inspector of Customs to Inspector of Customs, 32 General Duty (GD) and 13 Support Staff (SS); Customs Assistant I to Senior Customs Assistant 510 GD and 53 SS; Customs Assistant II to Customs Assistant 432 GD and 218 SS; Senior Customs Assistant to Chief Customs Assistant(1) five SS; and Customs Assistant III to Customs Assistant (II) four GD and 294 SS.
Thirty five other Junior Personnel were said to have been upgraded as a result of additional qualifications.
While congratulating the affected Officers, the CGC urged them to see their promotions as a call to higher duties especially at this time when much was expected from the NCS.
He said, all affected Officers and Men of the Service must work hard to secure the borders as well as collect maximum revenue for the Government to meet the yearnings of Nigerians.