News
12 confirmed dead, 42 hospitalised in Lagos school building collapse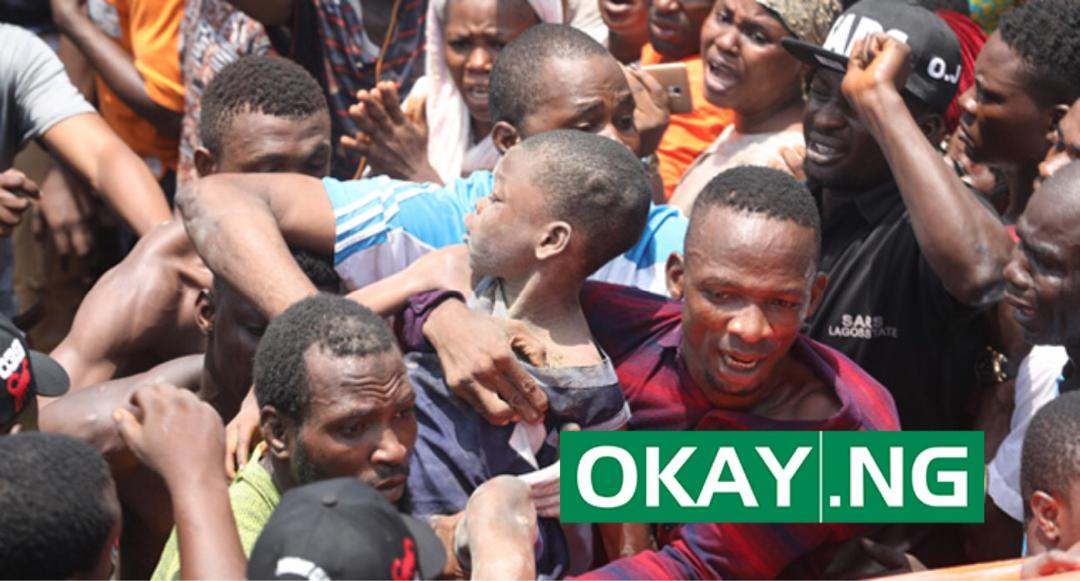 Twelve person have been confirmed dead, while 42 are receiving treatment after a three-storey building that collapsed in the Ita-Faaji area of Lagos Island.
Okay Nigeria earlier on Wednesday reported the tragic incident when a building which houses a primary school on the second floor, collapsed while pupils were in their classrooms.
Some of the children trapped in the building have been rescued by Lagos State Emergency Management Agency (LASEMA) and other rescue officials while those who sustained injuries among the pupils were taken to the hospital.
Akinwumi Ambode, governor of the state, arrived the scene around 2:45 pm and was briefed by head of the LASEMA team.
The governor said his deputy, Oluranti Adebule, had also visited the hospitals where some of the victims rescued had been taken to, saying the state government would immediately take over their treatment and foot their entire bill.
In his words, "I want to commiserate with the families of those that lost their lives in this collapsed building. I want to quickly let Lagosians know that this is quite an unfortunate incident. All we are trying to do is to scale up this rescue operation. Our response units are already here; we are getting additional cranes to be able to go deeper than where we are now to rescue more lives," the governor said.
"I just want to appeal to people that when we are doing this kind of rescue operation, yes, sympathizers will naturally come but I want to appeal that they should give the rescue workers the chance to save more lives.
"All we are interested in now is to save more lives and also see how those that have been rescued are put in proper place and proper care.
"So far, from what I have been briefed, we have rescued about 25 people and some already dead but we were earlier informed that it was a school, the building is not technically a school, it is a residential building that was actually accommodating an illegal school so to speak on the second floor."
Meanwhile, President Muhammadu Buhari has expressed his sadness over the tragic incident.