10-year-old, Two Others Killed In Owerri Market Protest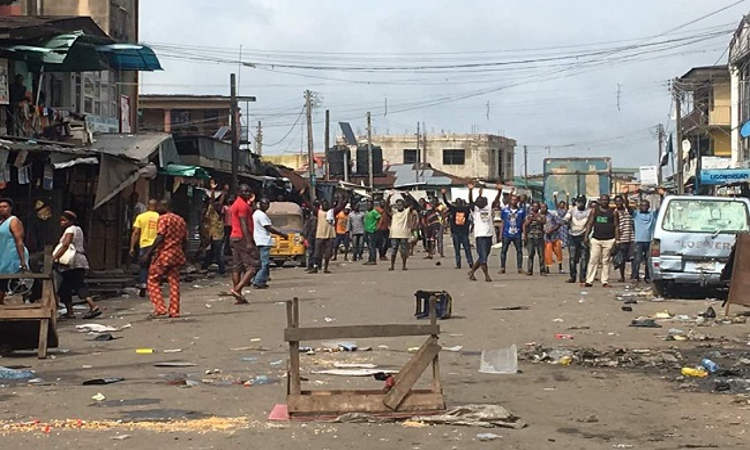 A 10-year-old boy was reportedly killed on Saturday by troops of the Nigerian Army posted to keep the peace at the demolition of Eke-Ukwu market in Owerri, Imo state.
The state government ordered the demolition of the market, which is said to be the largest in the state capital, leading to confrontation between the traders and the security operatives.
News Agency of Nigeria reported that the boy was allegedly killed by a stray bullet fired by a security operative while trying to "maintain peace and order".
But another report in The Nation has it that "soldiers from 34 Artillery Brigade, Obinze, near Owerri allegedly shot the boy in the head at close range, while assisting his aged father, Mr. Isaiah Igboanusi, a petty trader to evacuate his goods from the market."
According to the report, the killing of the boy, identified as Somtochukwu Igboanusi, heightened the tension in the city, which led to the death of two others.
However, the Police Public Relations Officer in Imo, Andrew Enwerem, in a statement, said he could not confirm the deaths.
More security operatives have been deployed to the city and its environs to maintain peace.