The Voice Nigeria Battles continues with Coach Praiz and his 8 battle-ready talents. Aderemi, Benjamin, Chioma, Deekor, John, Roselyn, Stephen and Temitope.
In an episode of twists, turns and unlikelihood,
Coach Praiz :
Pairs two very unlikely talents; and
Makes two very shocking decisions.
Here is your weekly recap on The Voice Nigeria Season 4.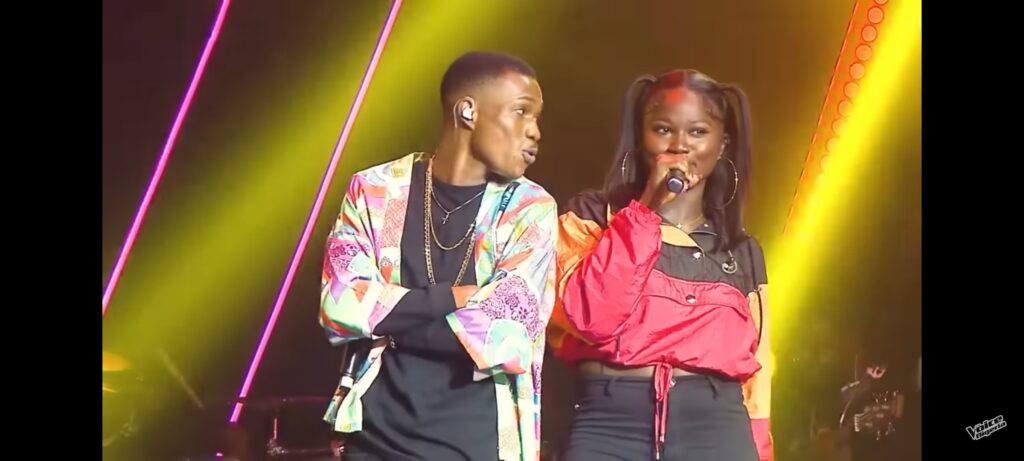 The Voice Nigeria is a Reality TV show designed to discover and promote talented singers to actualise their dreams of becoming international stars. The show which is brought to you by FirstBank is a commitment to providing a platform for nurturing showcasing and driving social cohesion. FirstBank has the network; reach and digital capability to enable the Voice.
Bhen vs Stephen
You were not competing, you were performing

9ice
Benjamin and Stephen in an unlikely pairing, took the Voice Nigeria stage by storm. The pair who sang 'Signed, Sealed, Delivered' by Stevie Wonder delivered a credible performance to a deserving applause from the coaches. Top of the list of commendations for this performance was conceived in their ability to complement each other vocally; barring differing voice ranges and textures. Stephen aka Lover Boy delivered a stunning round of vocal excellence using his rich and raspy tone. On the other hand, Benjamin had perfect pitches and intentional notes to deliver a strong finish and win the Battle Round. Guest Coach 9ice who also features on this episode commended the singers for their performance.
Temitope vs Deekor
Coach Praiz tested for versatility with Temitope and Deekor in what appeared to be the most unlikely Battles pairing. Temitope who is notable for her incredible mastery of her lower registers was paired against Deekor, the guy with the impeccable tone. The two talents performed 'Blow My Mind' by Davido & Chris Brown to a concerted review from the coaches. Their reviews highlighted the conspicuous lack of synergy between the two talents. The coaches also brought to bear the importance of cohesiveness as a rudimentary element for performing during a Battles Round.
John vs Roselyn 
It felt like I was watching a love film

Niyola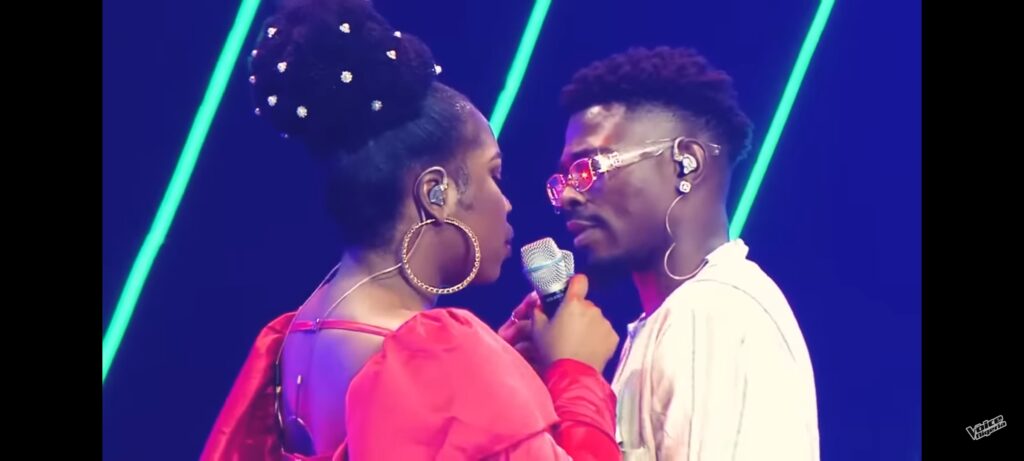 John and Roselyn were more in sync when they performed "Folasade" by their Coach, Praiz. The two vocal powerhouses who already have astonishing performances under their belt, impressively performed a love play of some sort of love and forgiveness. Their performance was credited for being filled with lots of emotions and compatibility whilst still competing for the belt. Coach Niyola delightfully expressed her analysis on their performance as imitating a love play.
In the end, both singers were credited for emoting perfectly. Coach Praiz however felt different about their vocal delivery and concluded with a debatable decision to save Roselyn.
Chioma vs Aderemi
Chioma and Aderemi delivered the home run by singing 'Endless Love' by Lionel Richie and Diana Ross. The singers who are notable for their exceptional singing in respective performances like 'Excess Love' and 'Papa' delivered together another concert-worthy rendition. Aderemi was commended for his tone and consistency and Chioma for her honest gift of singing. Coach Praiz however made another debatable decision to save Aderemi in this tightly contested Battle Round.
Remember you can save 1 person.
The show is not about us, the show is about you guys

Praiz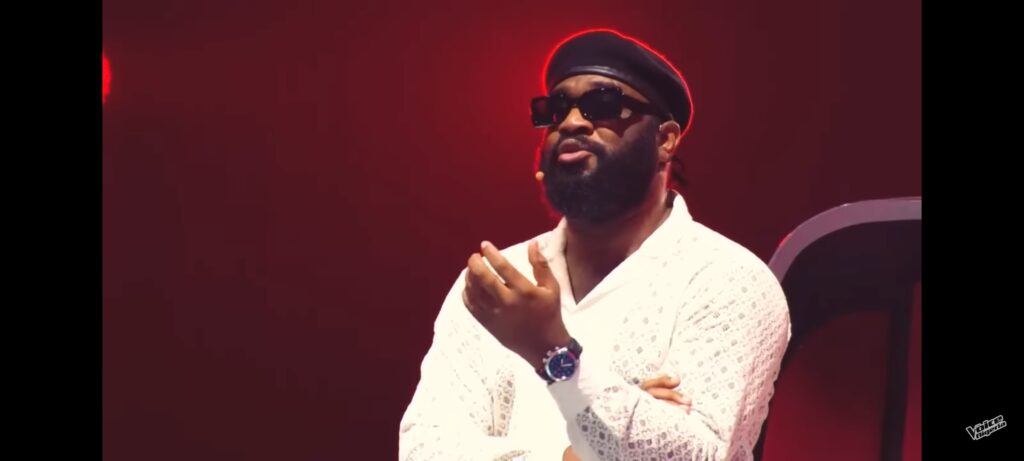 At the end of the episode, these talents made it to the live show: Ben, Deekor, Roselyn and Aderemi. However, there is room for 1 more person to make it back to the show.
The Voice Nigeria has created an opportunity for viewers to save one talent out of the 4 talents up for eviction. This means that viewers have a chance to vote back into the competition only 1 of these talents: Stephen, Temitope, John or Chioma.
Here's how to vote.
Visit VoteStudio.live
Click on 'select show.'
Login or register if you have not done so.
Select Audience save to vote your favourite back into the show.
It is important to note that Voting is free [for this stage of the show] and;
You have 20 votes per day to spend on as many talents as you wish.
Don't miss the next episode of the Battles showing on these stations.
The Voice Nigeria Season 4 is brought to you by FirstBank. In association with JAC Motors and Zaron Cosmetics.