King Of Morocco Calls President Buhari, Congratulates Him On His Safe Return Home From London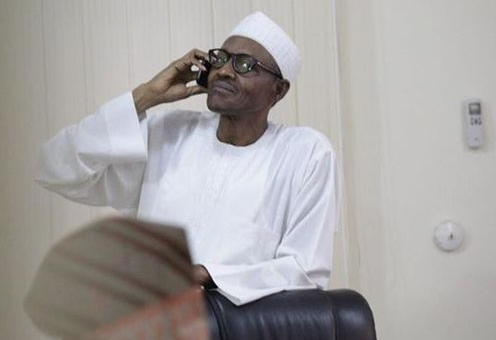 King Mohammed VI of Morocco has congratulated President Muhammadu Buhari on his successful return from a medical vacation in London.
In a telephone call Thursday, the Moroccan monarch expressed delight and happiness at the kind of reception Nigerians gave President Buhari when he returned home. He said it was evidence of a leader widely loved by his people.
King Mohammed VI, who had been in Nigeria on a state visit last December, invited President Buhari to visit Morocco in the same fashion.
Responding, the Nigerian President thanked the Moroccan monarch for his congratulatory call, and the growing partnership between the two countries.
Earlier today, a Moroccan delegation made of top government officials had met with senior Nigerian government officials. Both President Buhari and King Mohammed VI expressed happiness at the success of the meeting.