News
I Am Free to Marry A Policewoman, No Law Is Against That – IGP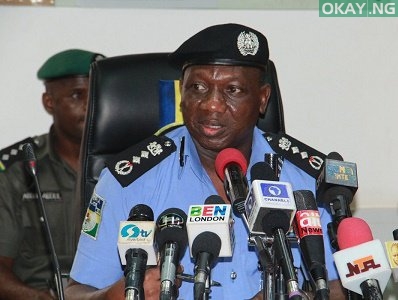 The Inspector-General of Police, Ibrahim Idris, has said that he is free to marry a serving police officer as there is no law against that.
Idris stated this in a written defence he presented through his lawyer, Dr. Alex Iziyon (SAN), to the Senate ad-hoc committee investigating the allegations against him by the senator representing Bauchi Central Senatorial District, Senator Isa Misau.
Senator Misau had accused the IG of having an affair with a junior female colleague, but Idris is challenging him to prove where the law is against that.
In his written defence, the allegations against the IG were listed in six categories and responded to.
While recalling that Misau's father married his mother while in service, the IG precisely urged the senator to cite a section of the law that prevents him from having romantic relationship with a policewoman.
Responding to the allegation that two female officers who were having affair with Idris also got questionable promotions as a result, Iziyon said, "This allegation is laughable and showed lack of understanding of the provisions of the Police Act and regulation."
The Inspector-General of Police therefore challenged the senator to cite the section of the Police Act and Regulation which bars a police officer from marrying another police officer.
He said, "Until he brings such section of the Police Act, it will amount to discussing the Inspector-General of Police's private life, which ordinarily should not have been entertained on the floor of the Senate.
"It might be appropriate to remind the senator, whose mother retired from the police as an Inspector of Police and a father who retired from the police as an Assistant Inspector-General of Police, that the Inspector-General of Police is a Moslem and, according to Islamic Law, can marry four wives provided he can love them equally.
"The senator also alleged that the Inspector-General of Police is in a relationship with one Corporal Amina whom he claimed was promoted from the rank of Corporal to an Assistant Superintendent of Police within 12 months.
"This allegation is false and the senator is under obligation to give the full particulars of the female police (officer), where she is serving and her duty post. It is not possible to promote a corporal to the rank of an ASP except the officer has attended an in-service cadet course."
On Wednesday, the IG accompanied by Iziyon, and the Special Assistant to the President on National Assembly Matters (Senate), Senator Ita Enang appeared before the Senate panel after initially declining the committee's invitation.