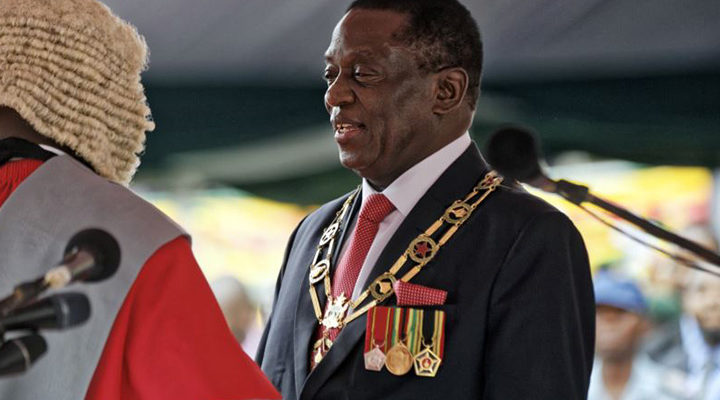 Zimbabwe has sworn in Emmerson Mnangagwa as president after winning a fiercely contested election.
The July 30 poll marked the south African country's first vote since Robert Mugabe was ousted from power in 2017.
"I Emmerson Dambudzo Mnangagwa swear that as president of the republic of Zimbabwe I will be faithful to Zimbabwe (and) will obey uphold and defend the constitution of Zimbabwe," Mnangagwa said at the swearing-ceremony on Sunday.
The inauguration ceremony was attended by a crowd of thousands at a stadium in Harare.
Mnangagwa's ruling ZANU-PF party won the election with 50.8 percent of the vote.
It was just enough to meet the 50 percent threshold needed to avoid a run-off against the main opposition led by Nelson Chamisa, who scored 44.3 percent.
But Chamisa challenged the results.
However, the country's top court on Friday dismissed his bid to have the results annulled because of allegation of vote rigging.