YouTube, the popular video-sharing platform, reaffirmed its dedication to amplifying Black voices in Africa through a two-day event held in Nairobi.
The gathering celebrated the recipients of the 2023 #YouTubeBlack Voices Fund grants and provided them with an opportunity to connect, network, and collaborate with fellow creators.
Over 100 talented Black creators from various parts of the world participated in the celebrations, which not only highlighted their achievements but also underscored the impact of the YouTube Black Voices Fund since its inception.
Launched in 2020, the program was designed to invest in talent and present fresh narratives that showcase the intellectual power and authenticity of Black voices.
It has successfully assisted over 500 creators and artists in expanding their channels and reaching wider audiences.
The #YouTubeBlack Voices Fund represents a significant opportunity to celebrate and foster Black artistry globally, further solidifying YouTube's commitment to supporting Africa's creative ecosystem.
The platform plays a vital role in the discovery and development of African culture, and this fund takes it a step further by equipping emerging Black creators, artists, songwriters, and producers with the necessary resources to thrive on YouTube.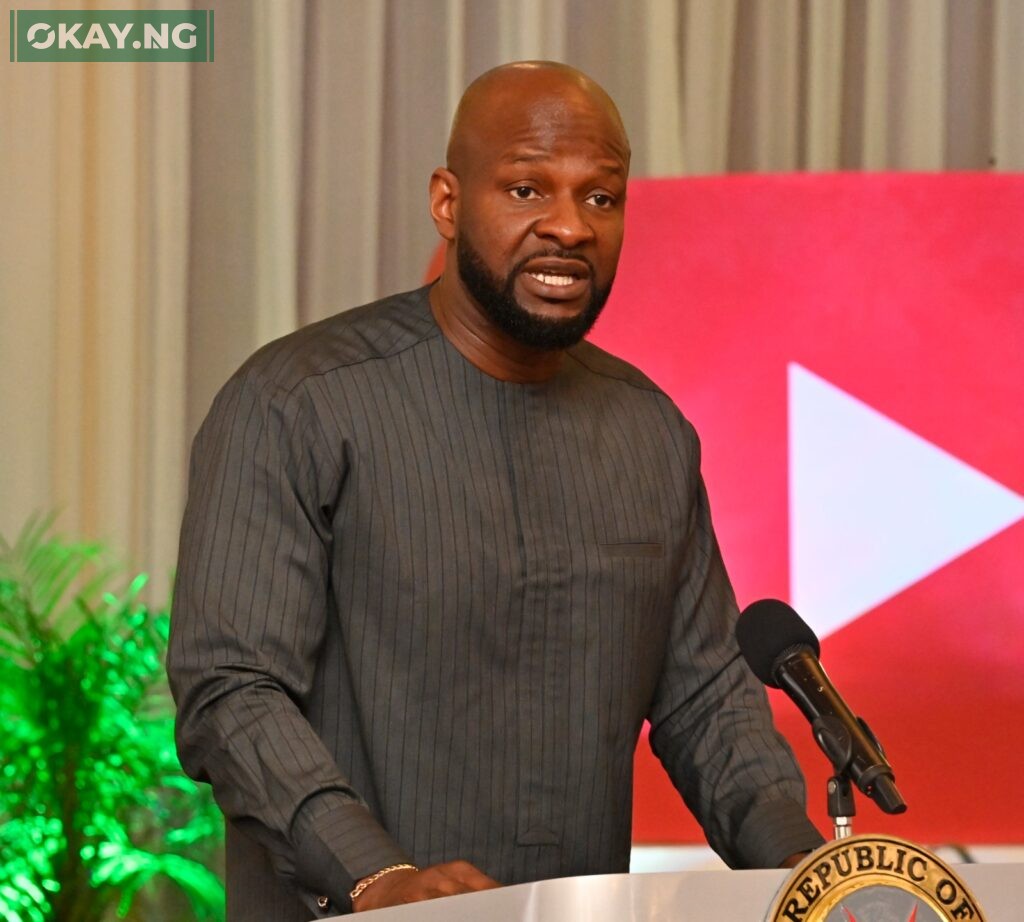 YouTube's Managing Director of Emerging Markets, EMEA, Alex Okosi, expressed his enthusiasm about the initiative, saying, "When we announced the $100 million fund to amplify Black and African voices and perspectives on our platform, we wanted to create a space where Black people can share their own stories, in their own voices, with the world. The fund has, in many ways, created opportunities to amplify, celebrate, and cultivate Black artistry for a global audience."
The impact of the Black Voices Fund is evident in the testimonials of creators who have benefited from the program. Osereme Egbor, a Nigerian content creator known as Styleby Reme, expressed gratitude, stating, "Being a part of the BVF program Class of 2023 has literally changed my life. I moved from creating content in a room that I used to share with my sister to getting my own space. I was also able to obtain better filming equipment like ring lights and tripods, which I needed to improve the quality of my videos."
In addition to financial support, the creators received one-on-one mentorship and classes on revenue growth strategies.
Wongel Zelalem, a Kenyan creator, found the classes particularly helpful, remarking, "I was given a dedicated strategic manager who helped me find solutions to my problems. That was something I didn't know I needed in my life."
Thato Rampedi, a South African creator, expressed gratitude for the knowledge gained through the YouTube Black Voices program, stating, "YouTube Black has taught me a whole lot of things about how to be a really good creator."
The growth of these creators' channels has been remarkable across the continent. YouTube data from December 2022 shows a significant increase in the number of channels in South Africa, Nigeria, and Kenya making substantial revenue.
In South Africa, channels making 100k or more in revenue (ZAR) increased by over 30 percent year on year. Nigeria experienced an increase of over 15 percent, and in Kenya, the number of channels making 100k or more in revenue (KES) increased by over 25 percent.
Moreover, the number of channels in Nigeria with over 1 million subscribers increased by more than 50 percent year on year, totaling over 45 channels.
South Africa saw 25 channels surpass the 1 million subscriber mark, an increase of over 30 percent, while Kenya witnessed a staggering increase of more than 110 percent, with over 14 channels amassing over 1 million subscribers.
Beyond the Black Voices Fund, YouTube remains committed to prioritizing and empowering Black creators, artists, and content through various programs, initiatives, and platform improvements. Alex Okosi concluded, saying, "We're committed to ensuring that Black creators from Africa and around the world find a home on YouTube, and we are investing in strategic partnerships with culturally relevant organizations to ensure that we can reach and support even more creators and artists."