Yahya Jammeh Indicted, Faces International Criminal Court (ICC)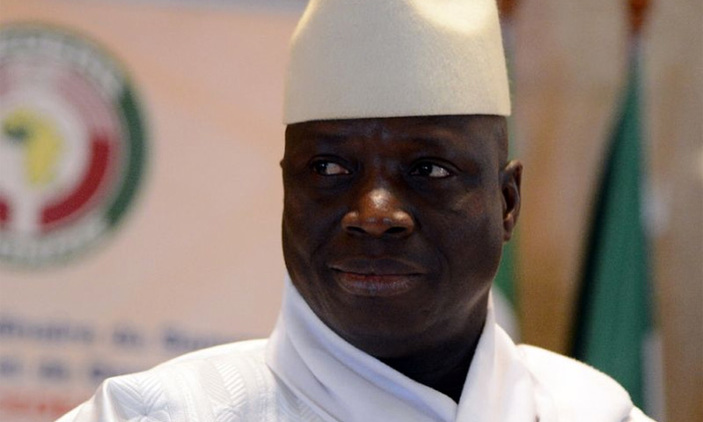 Embattled former Gambian leader, Mr. Yahya Jammeh as he has been implicated in many criminal killings especially migrants who he took for potential rebels.
According to the NGOs Human Rights Watch and Trial International, the former president killed over 50 African migrants from several West African migrants.
Two international organizations, Human Rights Watch (Hrw) and Trial International tendered overwhelming evidence against the exiled dictator.
The facts date back to July 2005: the victims were irregular migrants, 44 of whom came from Ghana, and the remainder from Nigeria, Senegal, Togo, who were arrested on a Gambia beach while trying to reach Europe.
The murders would have been carried out by a paramilitary unit controlled by Jammeh himself, president from 1994 to 2017.
According to the two organizations that accuse him, the migrants killed were suspected of being mercenaries sent to the country to overthrow the regime.
The NGOs base their statements on the interviews conducted in the last two years with about thirty former officials of the Gambian security forces.
According to reports, within a week, the "Jungler", an unofficial unit of selected soldiers of the National Guard, "summarily executed eight migrants near the capital Banjul and the others along the Senegalese border".
However, a joint report by the Economic Community of West African States and the UN concluded that the government was not "directly or indirectly involved" in the affair.
The report states that the murders were perpetrated by "uncontrolled elements" within the Gambian security services "acting in their own name".
"West African migrants were killed by a death squad that took direct orders from President Jammeh," said Reed Brody, Human Rights Watch's legal counsel.
These, according to the Human Rights group are overwhelming evidence to arraign him at the International Criminal Court.