Entertainment
Why I Delayed My White Wedding 15 Years After My Traditional Wedding – Actor, Victor Osuagwu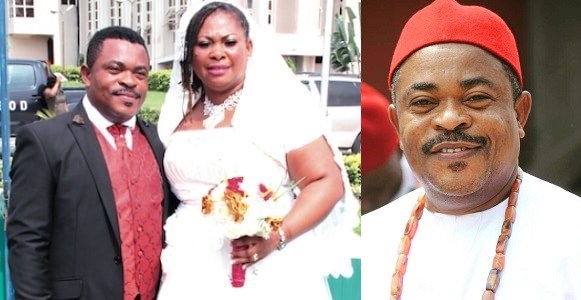 Notable comic actor and entrepreneur, Victor Osuagwu has revealed why he waited for fifteen years after his traditional wedding to have his white wedding.
Osuagwu, who is the chairman of the Actors' Guild of Nigeria, Lagos State chapter said he had the money but had to wait for his kids to grow up In order for them to be part of the bridal train.
According to him:"I had the money to do my white wedding; I had done the traditional wedding years ago. But I told my wife that I would like my children to be on the bridal train on the day of our wedding. I wanted my last child to clock five-year-old before the wedding.
"Also, when we planned to have our white wedding earlier, her mother was a bit sick. I wanted the mother to be there because of my intimacy with her family members, but each time we planned it, the mother fell ill. When we eventually decided to do it and everything had been concluded, she died. I felt it was how God wanted it.
Read Also: Since I was born I have never experienced steady power supply in Nigeria- Alex Ekubo
"I thank God I entered into a relationship very early in my life. I met my wife when I was about gaining admission into the university; she was still in secondary school then. Young and beautiful, I saw her as a better alternative to any girl on campus. I even took my wife to parties in school,", he told Goldmyne TV.