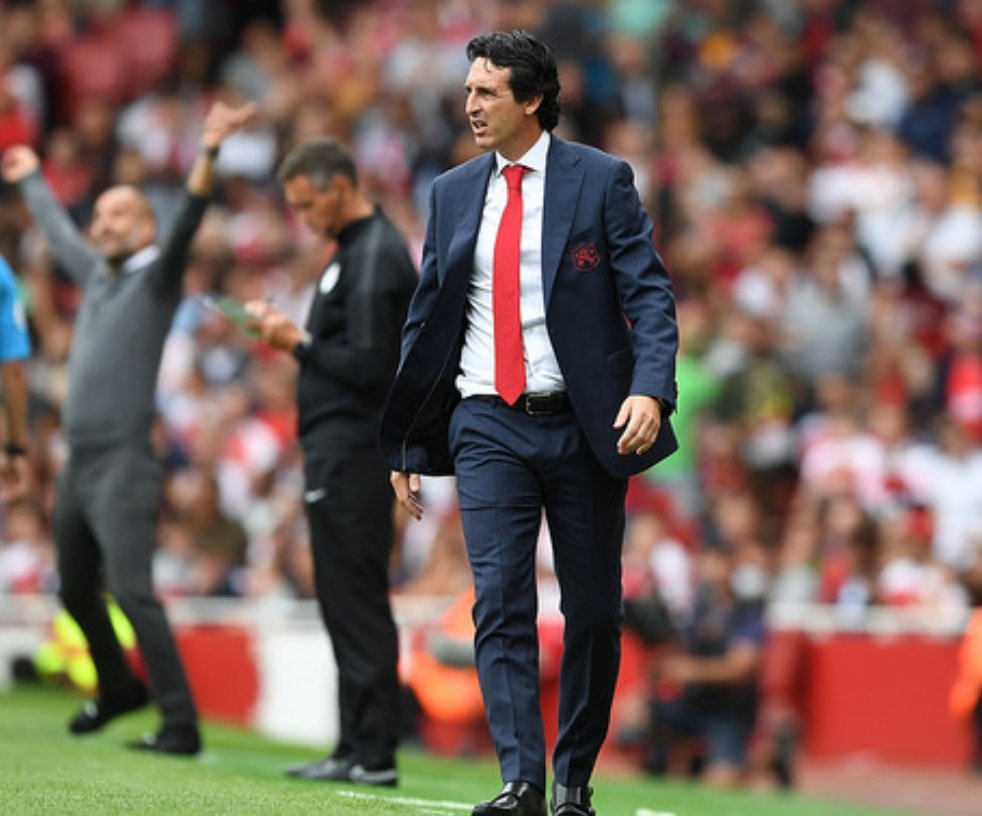 Arsenal manager, Unai Emery has explained why his side lost to Manchester City in their Premier League opener on Sunday evening.
Emery believes his players tried against City, adding that they needed to improve as a team and also individually.
"I am happy with the players," Emery was quoted saying by Londonfootballnews at a post-match conference.
"The team, for 90 minutes, they ran, they tried, they pushed, but we need to improve all collective and individual aspects.
"We have to continue working tactically and defensively, and also making shorter the difference between Manchester City and us."