News
We Want Biafra, Not Restructuring – MASSOB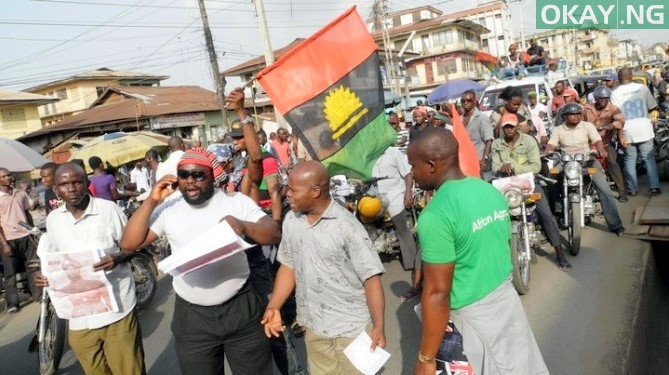 The Movement for the Actualisation of the Sovereign State of Biafra (MASSOB) have said they are not in support of restructuring and insisted on Biafra.
MASSOB noted this in a statement on Wednesday following reports that they have made a U-turn to support restructuring, instead of Biafra.
According to MASSOB, the alleged support for restructuring by pro-Biafra groups, using the 1963 Constitution as a template, was a misplacement of their position and belief.
"All pro-Biafra groups that attended the solemn meeting agreed only on Biafra actualisation and restoration or nothing, through unity of purpose," the statement noted.
"We did not subscribe to regionalism or restructuring of Nigeria. We want a complete independence from Nigeria's enslavement.
"Though pro-Biafra groups are not against those clamouring for restructuring, we believe only in Biafra actualisation and restoration."
MASSOB added that, "We are surprised and shocked to read on the pages of newspapers that MASSOB disrupted an Igbo event to honour some prominent Biafra leaders.
"It is not in our nature or orientation to disrespect, dishonour or insult our elders."