News
VIOs Not Banned From Lagos, Undergoing Training – Lagos State Govt.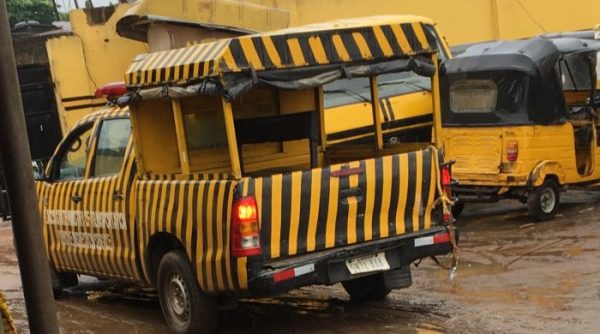 The Lagos State Government (LASG) says it has not banned the operations of the Vehicle Inspection Officers (VIO) but their service was suspended to give room for reforms.
---
The state Commissioner for Transportation, Prince Olanrewaju Elegushi, and the Commissioner for Information and Strategy, Steve Ayorinde, said this in separate interviews granted the News Agency of Nigeria on Tuesday.
They said the officials only went for training to improve their services in line with global best practices.
Governor Akinwumi Ambode had on May 4 ordered the VIOs to keep off the roads following complaints from the public on how they were discharging their functions.
Elegushi, said, "Nobody is banning VIOs from the roads; there is no directive to that effect from the governor of Lagos State.
"Right now, the VIS officials in the state are undergoing training on how they will improve their services on Lagos roads."
"It is a month's long event for the officials where they will undergo intensive training so that they will be able to deliver quality and better service across the state.
"We all believe that VIOs need to perform their functions in a more civilised way and be technologically driven," he said.
Also, Ayorinde said the order to the Vehicle Inspection Officers (VIOs) to vacate the roads was to pave way for its reforms.
"There is an ongoing reform as to how the VIO carries out its operations, which might require that the inspection officers are off the streets at this point," he said.