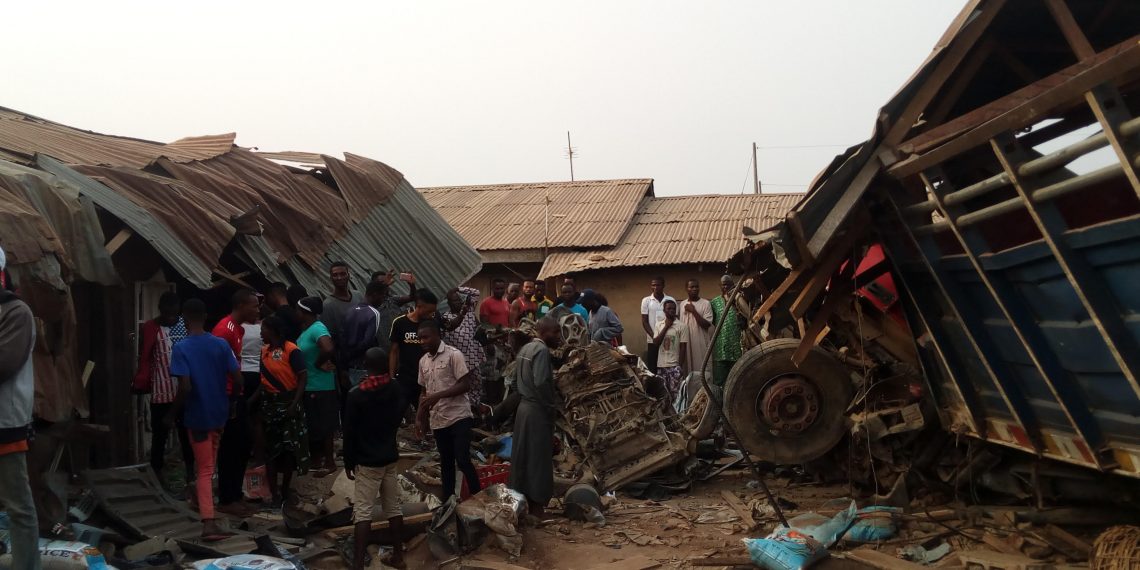 The 15 victims in the truck accident at Iworoko Ekiti on Saturday have been confirmed dead while four injured others are hospitalised.
okay News correspondent at the scene, reports that it is believe that the driver of the truck is either new on that road or lost control at the sharp bend where he crushed into the market.
The 15 victims who died were students of the Ekiti State University, a corps member, residents, traders in the market as well as a mother and child.
Bisi Egbeyemi, Ekiti State Deputy Governor, who visited the scene of the accident said he agreed with some elders of the community that something should be done about the location of the market.
Egbeyemi appealed for calm, saying: "The state governor condoles with families of those who have lost their loved ones.
"We pray for their souls to rest in peace. Government will also ensure that those who were wounded have their hospital bills paid for. We will also take care of other things.
"However, we appeal to our youths to calm down and not cause trouble. No one wishes for this kind of tragedy to happen.
"And no amount of anger and violence will bring back those died in this unfortunate incident. So, let us be calm."
The state deputy governor also visited the Teaching Hospital where those injured are receiving treatment, he told the doctors to commence treatment of the casualties, assuring the bills would be paid by the state government.