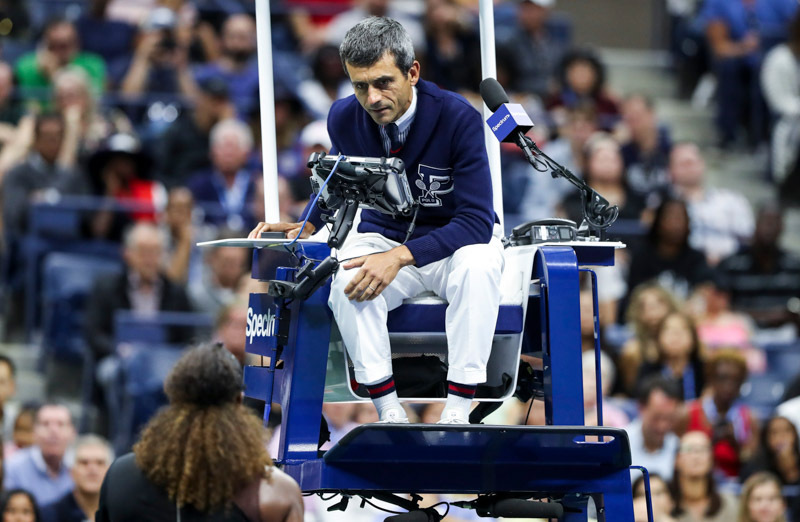 Umpire Carlos Ramo has finally reacted to the controversy that trailed the U.S Open women's final between Serena Williams and Naomi Osaka.
20-year-old Osaka from Japan emerged winner of the match after beating the hugely favoured 23-times Grand Slam winner, Williams 6-2, 6-4.
An infuriated Williams confronted the 47-year-old Portuguese umpire, who handed out three code violations to the U.S tennis star, prompting a heated on-court argument with the mother of one and sparking a debate about sexism in tennis.
The 3-times Grand Slam winner then demanded an apology from the 47-year-old umpire for calling her a "cheat".
Reacting to the development in an interview with Portugal's Newspaper Tribuna Expresso, Ramos said he was "good" despite the firestorm of controversy that followed his officiating last week.
"I am good, under the circumstances," Ramos was quoted as saying in Portugal's Tribuna Expresso.
"It's an unhappy situation but a la carte refereeing doesn't exist.
"Don't you worry about me!"
The 47-year-old Portuguese, who told the newspaper that he had avoided walking the streets of New York on Sunday to avoid any "complicated situations", confirmed he would be back in the chair on Friday in Zadar, Croatia.