There are lots of great Android games but some of them requires Internet connection to work but what happens if you don't have data, wifi, or good internet service in your location? This is why I have listed the top best offline games for Android devices that you can play without internet on your phone.
Some games that requires internet usually features Multiplayer mode and real-time event gameplays but offline games are also great with amazing features.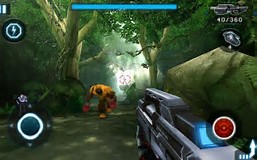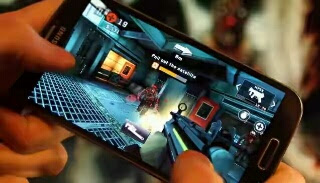 ADVANTAGES OF OFFLINE GAMES
No need of internet connection
No need for data subscription in order to play
No need for available free Wifi to connect
It doesn't drain your battery so fast
Less risk of malware attack
Your phone won't heat up much compared to when you play online games
It's fun!
DISADVANTAGES OF OFFLINE GAMES
Most of them doesn't support Multiplayer Mode
Sometimes it's boring playing games without real-time events.
TOP BEST OFFLINE ANDROID GAMES
1. N.O.V.A. 3: Freedom Edition
2. Implosion – Never Lose Hope
3. The Walking Dead: Season Three
4. The Amazing Spider-Man 2
4. 1979 Revolution Black Friday
6. Godfire: Rise of Prometheus
7. Turbo League
8. Bike Unchained
9. Asphalt 8: Airborne
10. CSR Racing 2
11. Traffic Tour
12. Assassin's Creed Pirates
13. Epic Citadel
14. Six-Guns: Gang Showdown
15. BadLands 2
16. LONEWOLF
17. Oceanhorn
18. Samorost 3
19. Alto's Adventure
20. Lost in Harmony
21. First Touch Soccer
22. Game Of Thrones
23. Real Racing 3
24. Brothers- A Tale Of Two Sons
25. Batman- The Dark Knight Rises
26. Ravensword Shadow lands
27. Wild Blood
28. Grand Theft Auto- San Andreas
29. Mortal Kombat X
30. Modern Combat 4
31. Virtual Tennis Challenge
32. This War Of Mine
33. Fifa 14
34. Deus Ex
35. Need For Speed-Most Wanted
36. Stargate Esp 1
37. Shadow Fight 2
38. Lara Croft Go
39. Ww2k15
40. Limbo
41. King Arthur- Legend Of The Sword
42. Call Of Duty- Strike Team
43. GTA San Andreas
44. God of War
45. Dungeon
46. Aralon: sword and shadow
47. Dead trigger, backstab
48. Need for speed:most wanted
49. Dead target
50. Godfire
---