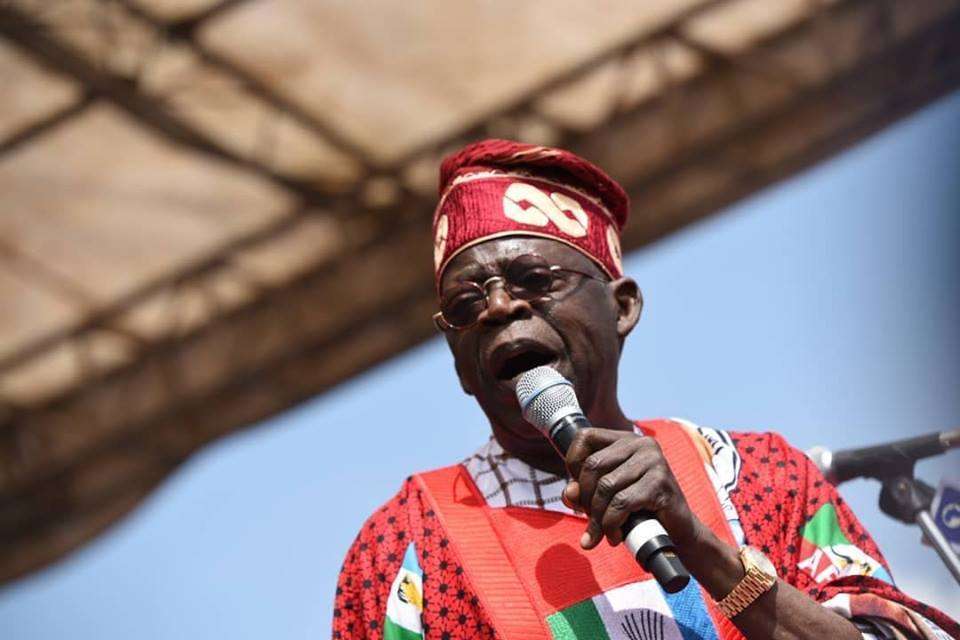 Bola Tinubu, chieftain of the All Progressives Congress (APC), has attacked Olusegun Obasanjo, former president o Nigeria, as he describes him as "greatest election rigger in Nigeria."
The former elected governor of Lagos state said this during President Buhari's visit to the state for 2019 presidential campaign rally.
According to Tinubu, Obasanjo used his power then to rig election for late President Musa Yar'Adua to win.
In his words, "In 2007, the late President Yar'Adua said the election that brought him as president in this country was flawed and he promised to reform it. Who conducted that election? Obasanjo is the greatest election rigger in this country, let him be put in the dustbin."
However, Tinubu also launched an attack on People's Democratic Party as he accused them of coming back to loot Nigeria's money to Europe and America.
He said, "Who sent Michelin, Dunlop, Siemens packing out of the country, it was the PDP government. They want to come back to take our money to Europe and America. For the foreign observers, you are truly welcome, observe what you want to observe, write your report in peace and go home, this is our democracy. America is still questioning its own democracy.