The stakes are getting higher on The Voice Nigeria Season 4 as more talents audition. 11 more talents came through the Blind Auditions but only 9 talents made it through.
On this episode:
Coaches Waje and Naeto C add 2 more talents to their respective teams.
Coach Niyola racks up 4 more talents to her team and
Coach Praiz gains 1 unique talent in probably the biggest win of the night.
Niyola's Night
It was Coach "Niyola's Night" as she onboarded 4 new talents onto Team Niyola. These talents are, Love Babatunde, Somachi Obiora, Stella Ameloko and Chiemerie Onyewuotu. Niyola's interest on this episode appeared to be piqued by a category of talents. For one, it appeared to be piqued by talents who had powerful voices. The second was by talents who were audacious enough to pull off their song choice. Niyola loosely defined this song selection category as "difficult" or "very pitchy.
Somachi Obiora embodied this category when she sang "Feeling Good" by Nina Simone. Her pitch and tone impressed Coach Niyola just a few seconds into her performance and was powerful enough to keep her fascinated till the end. With zero chair turns from other coaches, it was no contest for Coach Niyola to recruit the 18-year-old singer. Coach Waje, however, expressed her regret at missing out on an opportunity to nurture such a young and promising talent.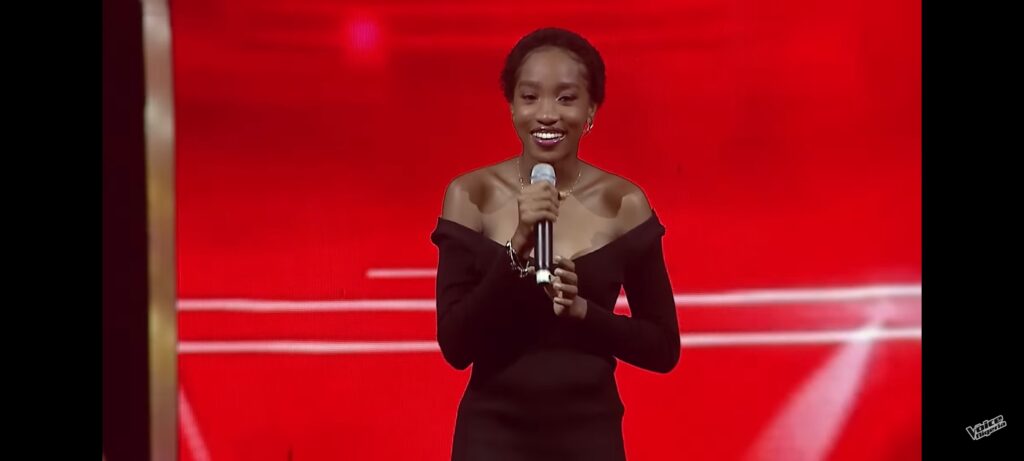 Big Wins
Coach Waje added to her team, a vibrant entertainer, Busayo Fapohunda and Field Engineer, Stephen Onochie. Stephen Onochie sang "Fix You" by Cold Play and Busayo Fapohunda entertained the coaches singing "Monalisa" by Lojay and Sarz. Coach Waje's words of admiration and advice worked magic in winning both talents over to her team.
An emotional moment of the episode came when Adeola Oladipupo, a 24-year-old artiste, sang through her emotions to deliver "What Now" by Rihanna. After getting 3-chairs turn in her favour, the singer fell to her knees after her performance – in a moment of awe of what had just occurred. Coaches Waje, Niyola and Naeto C, praised the singer for her talent and reaffirmed her deservedness on the show. In a defining moment of truth, Adeola Oladipupo incredibly, pitched her tent with Naeto C. Naeto C also added Jennifer Afolo – a former band singer, to his team.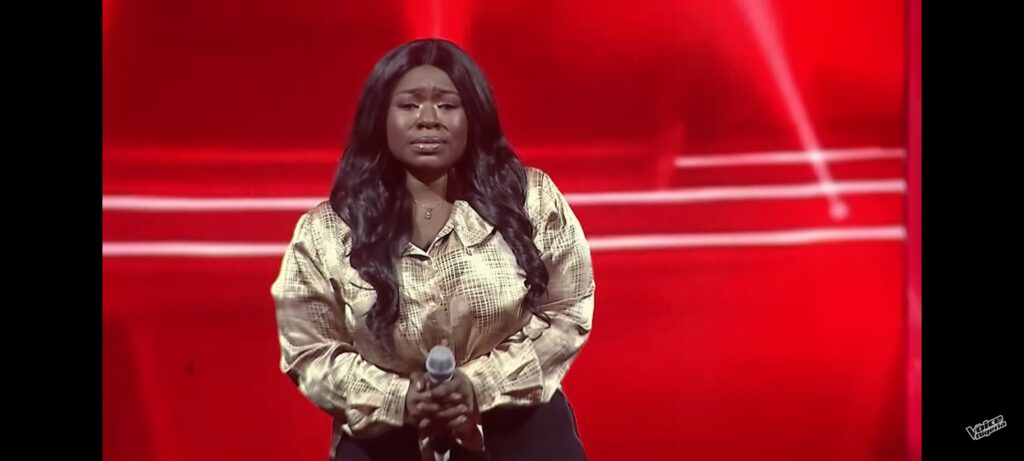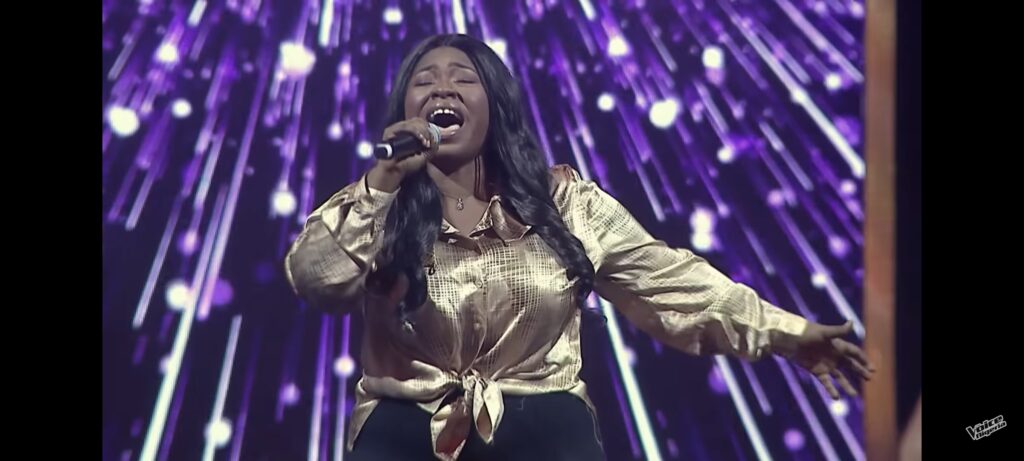 The Voice
"Your vocals is next to none".

Praiz on The Voice Nigeria Season 4.
Coach Praiz won arguably the single biggest talent of the episode with John Akpos. John Akpos, a Music Director, and Vocal Coach engrossed the 4 coaches by singing "Say Something" by Big World. John's stirring performance left the coaches with astonishing words for the singer, and in awe of his talent. Coach Waje felt the energy change in the room while he sang, and Coach Praiz got goosebumps. Coach Naeto C expressed how bad he wanted him to win and Coach Niyola told of the emotions in his voice.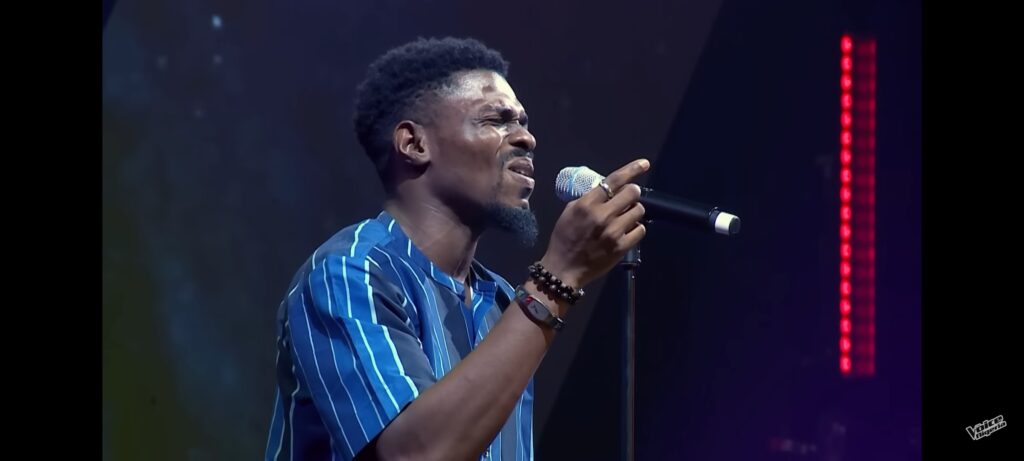 This is What This Competition is About"

Waje commends John Akpos.
For the past 128 years, FirstBank has given voice to Nigerians and will continue to give voice to Nigerians by creating employment and economic empowerments in the country through its products, services, and initiatives. It remains committed to strengthening the creative industry, which is fast growing into a multi-billion dollar, with potential to be a leading contributor to Nigeria's GDP in the near future.
The Reality TV show which is brought to you by FirstBank is a commitment of the bank to providing a platform for nurturing and showcasing talents and driving cohesion. You can catch up on that here and what to expect on Season 4.