On this episode of The Voice Nigeria – Knockouts, Team Naeto C takes centre stage.
This is a great way to start the show.

Coaches Praiz & Waje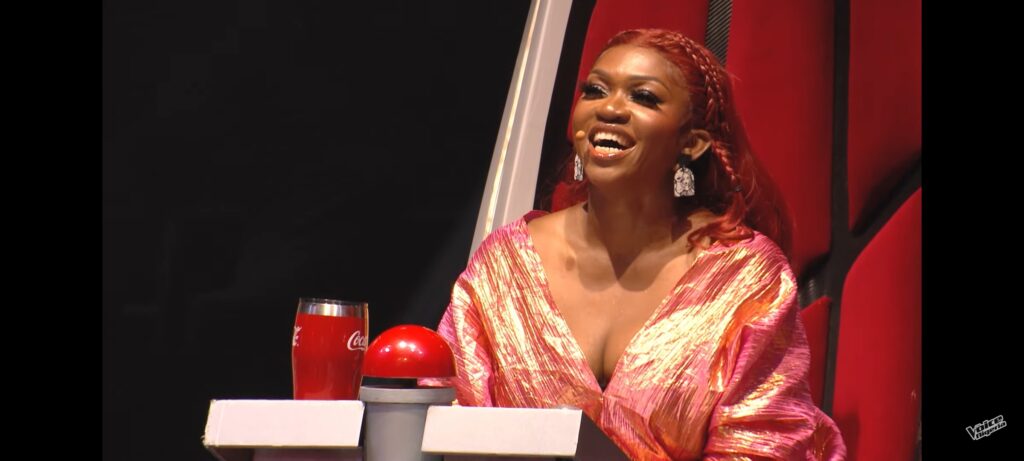 The episode began with an introduction of the 12 talents on Team Naeto C by Host, Kate Henshaw. Performing for the night were: Adanna, Adeola, Amaka, Bryan, Fatima, Fejiro, Gabriel, Jennifer, Lotanna, Quindon, Savvy and Star.
Naeto C however added an extra talent to his team last week after he stole Nicole from Team Praiz. Missed it? Watch here.
The show opened up to Jennifer's performance that was highly regarded as one of the best performances of the night. Jennifer performed "And I'm telling You I'm Not Going" by Jennifer Hudson in a delightful display of craftsmanship. Her performance was termed by Coaches Waje and Praiz as a great way to start the show. 
Afrobeats to the World
Performances for the night varied across genres but one genre was unmistakable – the Afrobeats genre. More So than any other Team performances this season, songs from the Afrobeats genre were performed from Camp Naeto C. Performing in this category were: Quindon, Adanna, and Gabriel.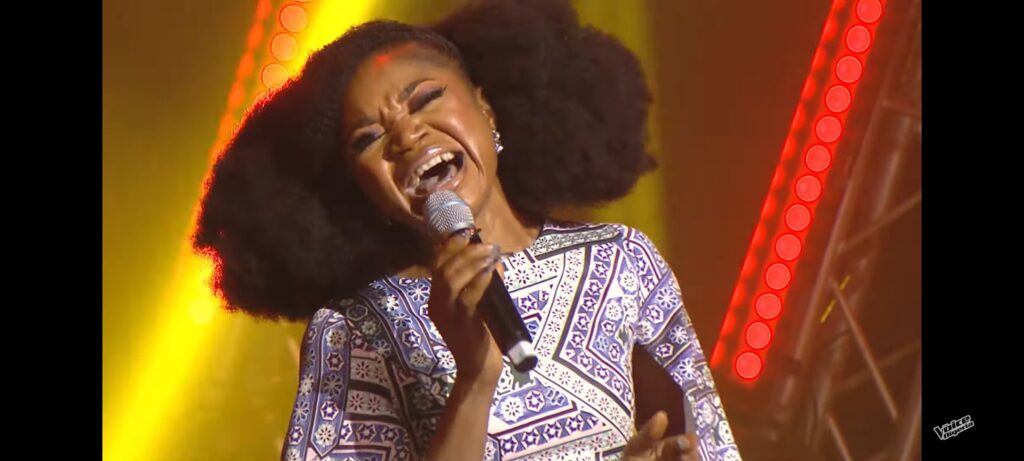 Quindon performed Nobody by Joeboy and Mr. Eazi and delivered a thrilling performance. His performance incorporated a dance routine that effectively distinguished him from the other performances of the night – certifying him as a talent to watch out for. The singer however struggled to maintain the correct microphone technique while performing which resulted in a repercussion for that action.
Adanna reinforced the glory of the Afrobeats genre when she sang "If You Ask Me" by Omawumi. The singer who is also a social advocate perfectly executed the song message and delivered her best performance yet. Commending her execution of the song, Coach Waje termed her performance as one full of emotions, control, grit and confidence. She also recognized Adanna's efforts as a symbol of growth for the singer.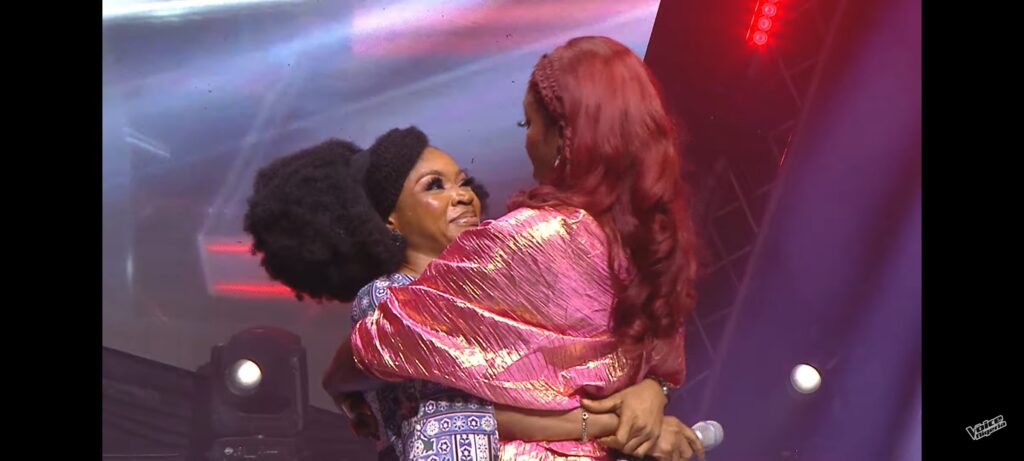 Gabriel got the coaches dancing when he performed the street anthem "Abule" by Patoranking. The singer who is nicknamed the life of the party, lived up to expectations in delivering a performance that was credible yet effortless. This earned him commendations from the coaches, including Coach Niyola.
Amaka stood tall and distinctively in her lane when she sang "Diamonds" by Rihanna. The audacious singer delivered the hit-song in an ethnic style that was acclaimed by the coaches and drew references from African pop icon – Brenda Fassie.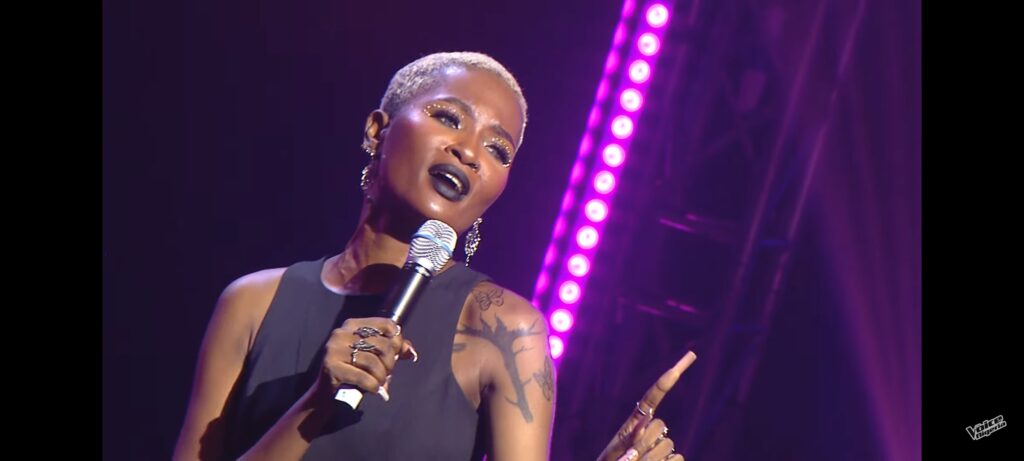 A performance to not forget.
You understand your voice and you know how to use it well.
Talented singer, Adeola delivered a riveting rendition of "Everything I do" by Bryan Adams. Adeola, although nervous, executed a performance that highlighted her distinct vocal texture and instinctive musical ability. The songstress' impeccable execution of her musical notes left Coaches Waje and Niyola in awe.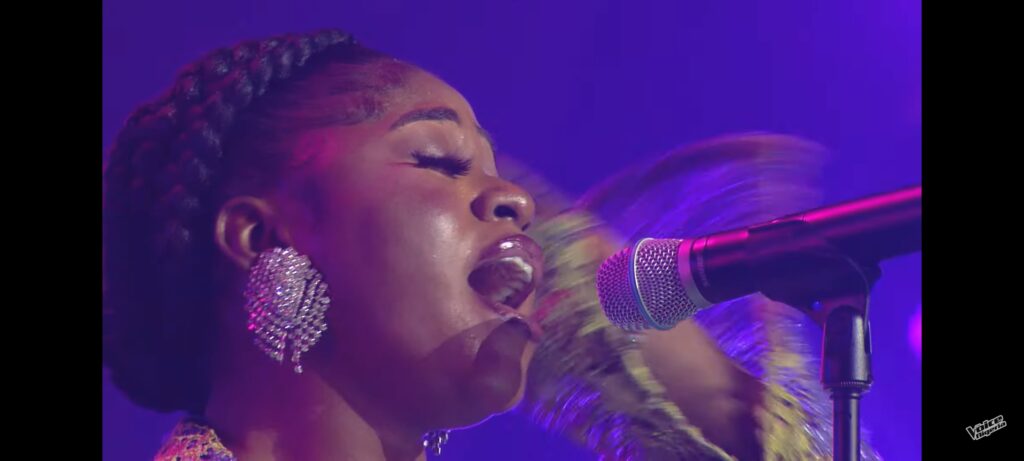 Other performances of the night were from Fejiro, Fatima and Star. Fejiro delivered a melodious rendition of "Knock You Down" by Keri Hilson, while Fatima and Star pulled through their respective performances. Fellow team member Savvy was however not as fortunate during his performance of "Love Me Now" by John Legend. The talented singer was unsuccessful in delivering some of his high-pitched notes that somehow marred his beautiful performance. Lotanna also suffered a few vocal glitches when he performed "Writings on The Wall" by Sam Smith. The singer appeared disappointed after he allowed the nerves get the better part of his performance but nonetheless put up a good show. Lastly, rich-tone Bryan took up a big task performing a Michael Bolton classic – "How I Am Supposed to Live Without You". After all was said and done, Bryan's qualification verdict hung in the balance.
Who Made It to the Next Round?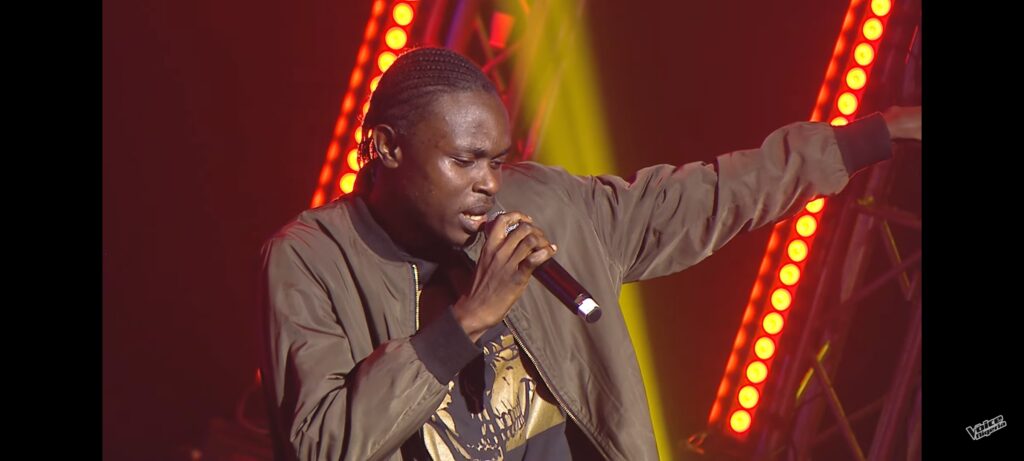 Amaka's rendition of "Diamonds" guaranteed her a safe place at the Battles.
Fatima was pleasantly surprised by the verdict of Coach Naeto C to send her to the safe zone after an unsure performance.
There were zero faults to Adanna's valiant delivery of "If You Ask Me" by Omawumi which qualified her for the next round.
Star made it to the safe zone after a final verdict by her Coach. Completing the ladies circle for the night and indeed the squad going to the Battles. 
There were no steals for the night and unfortunately, 5 of Naeto C's talents were sent home. They are: Fejiro, Gabriel, Savvy, Lotanna and Quindon.
Talents who qualified for the next round are – Adanna, Amaka, Adeola, Bryan, Fatima Jennifer and Star.
Don't miss the final knockouts stage this Saturday as Team Niyola takes centre stage. Find out what stations are showing The Voice Nigeria and the schedule times.
About The Voice Nigeria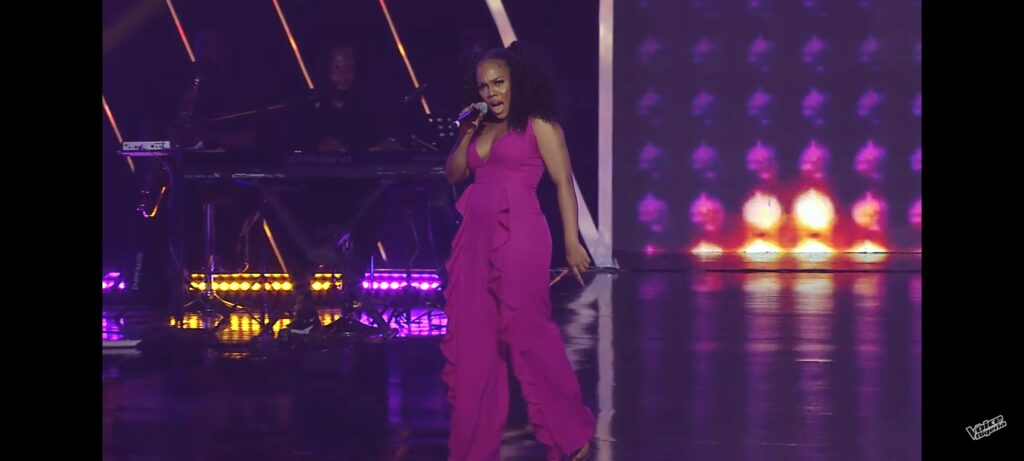 The Voice is a Reality TV Show designed to discover and promote talented singers to actualize their dreams of becoming international stars. This aligns with Firstbank's commitment to providing a platform for nurturing and showcasing talents and driving cohesion.
The Voice Nigeria Season 4 is brought to you by First Bank, connected by Airtel, refreshed by Coca-Cola and Insured by Leadway Assurance. In association with JAC motors and Zaron Cosmetics.