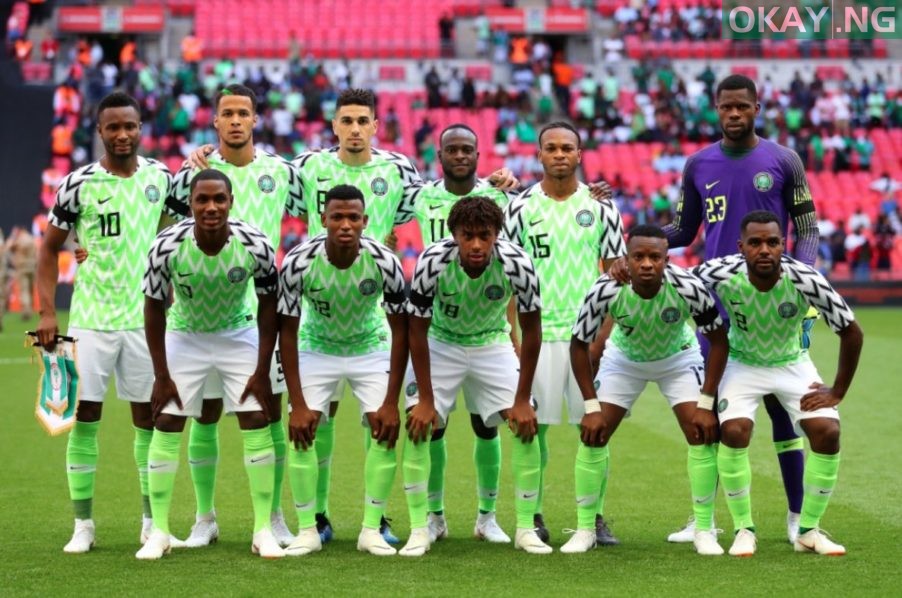 The Super Eagles of Nigeria has retained its third position but moved down to a 45th position in the latest FIFA Coca Cola World Rankings released on Friday. 1435 to 1432
The released rankings also showed that Nigeria improved from its April points of 1435 to 1432.
Meanwhile, Senegal maintains its number one spot in Africa and are ranked 22nd in the world, with Tunisia in second and 25th in the world.
Nigeria's opponents at the Africa Cup of Nations (AFCON); Guinea, Burundi, and Madagascar are 71st, 108th, and 134th in the world respectively.
Belgium is still the best team in the world with 1746 points followed by 2018 World Cup winners, France with 1718 points:
Top 10 world rankings:
1: Belgium
2: France
3: Brazil
4: England
5: Portugal
6: Croatia
7: Spain
8: Uruguay
9: Switzerland
10: Denmark