News
Spain Fires Catalonia's Regional Police Chief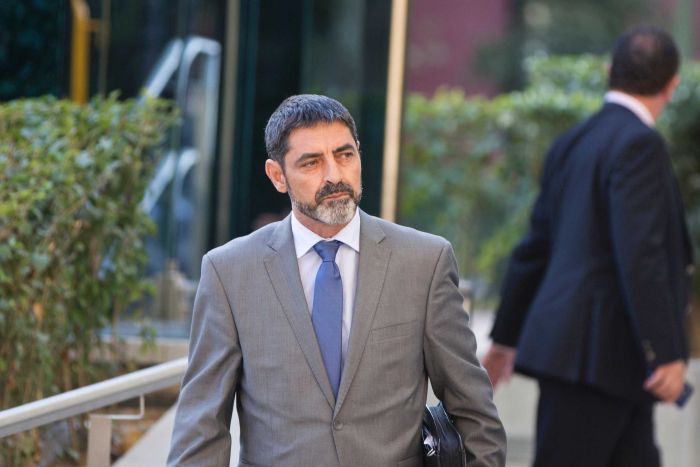 The Spanish government has taken its first steps to impose direct rule on Catalonia, firing its police chief and nominating the deputy prime minister to take control of the region in an unprecedented effort to quash its attempts at secession.
A day after the Catalan parliament defied Madrid and voted for a unilateral declaration of independence, Spanish Prime Minister Mariano Rajoy issued a decree that confirmed the sacking of Josep Lluís Trapero, head of the regional police force, the Mossos d'Esquadra.
The firing of Trapero, Catalonia's highest-ranking policeman, was published in the official government gazette as Spain perched on a knife's edge in its worst political crisis in decades.
Advertise With Us
Trapero already faced charges of sedition over his force's actions in the run-up to Catalonia's banned October 1 independence referendum.
The Director General of the Catalan police, Pere Soler, was also dismissed.
On Friday Rajoy dismissed Catalonia's president and cabinet, dissolved its parliament and called new elections for December 21 as part of a drastic package of measures to seize control of the renegade administration in Barcelona.
Rajoy appointed his Deputy Prime Minister, Soraya Sáenz de Santamaría, to take charge of Catalonia's government.
It remains unclear how the Spanish government will enforce the measures announced by Rajoy.
A tough crackdown could risk a repeat of the violent scenes that played out in Catalonia on October 1, the day of the disputed referendum, when national police were brought in.
Much also depends on whether Catalonia's deposed leaders give up their power willingly, and whether the thousands of civil servants in the region carry out orders issued by Madrid.