A military coup has unfolded in Niger, with soldiers declaring their takeover of power and detaining President Mohamed Bazoum since Wednesday.
The coup announcement was made via a televised broadcast early on Thursday.
Addressing President Bazoum directly, ten military officers stated that their seizure of power was in response to the "deteriorating security situation and bad governance" in the country.
In their announcement, they declared the dissolution of the constitution, suspension of all institutions, and the closure of the country's borders.
Despite significant condemnation of his detention, President Bazoum was ultimately deposed, marking a significant turn of events in Niger's political landscape.
Nigeria's President Bola Tinubu swiftly rejected the military's attempt to seize power and dispatched a delegation to Niger, its northern neighbor.
Tinubu had previously warned that West African nations would no longer tolerate violent power seizures in the region.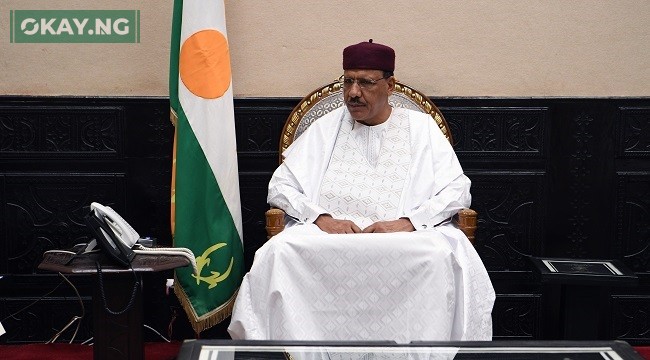 President Bazoum, who assumed office on April 2, 2021, had already faced a coup attempt just two days before his official inauguration on March 31, 2021. The recent coup marks Niger's first successful overthrow of power since 2010.
Prior to the coup announcement, the military had cordoned off President Bazoum's office and residence, signaling the unfolding events behind closed doors.