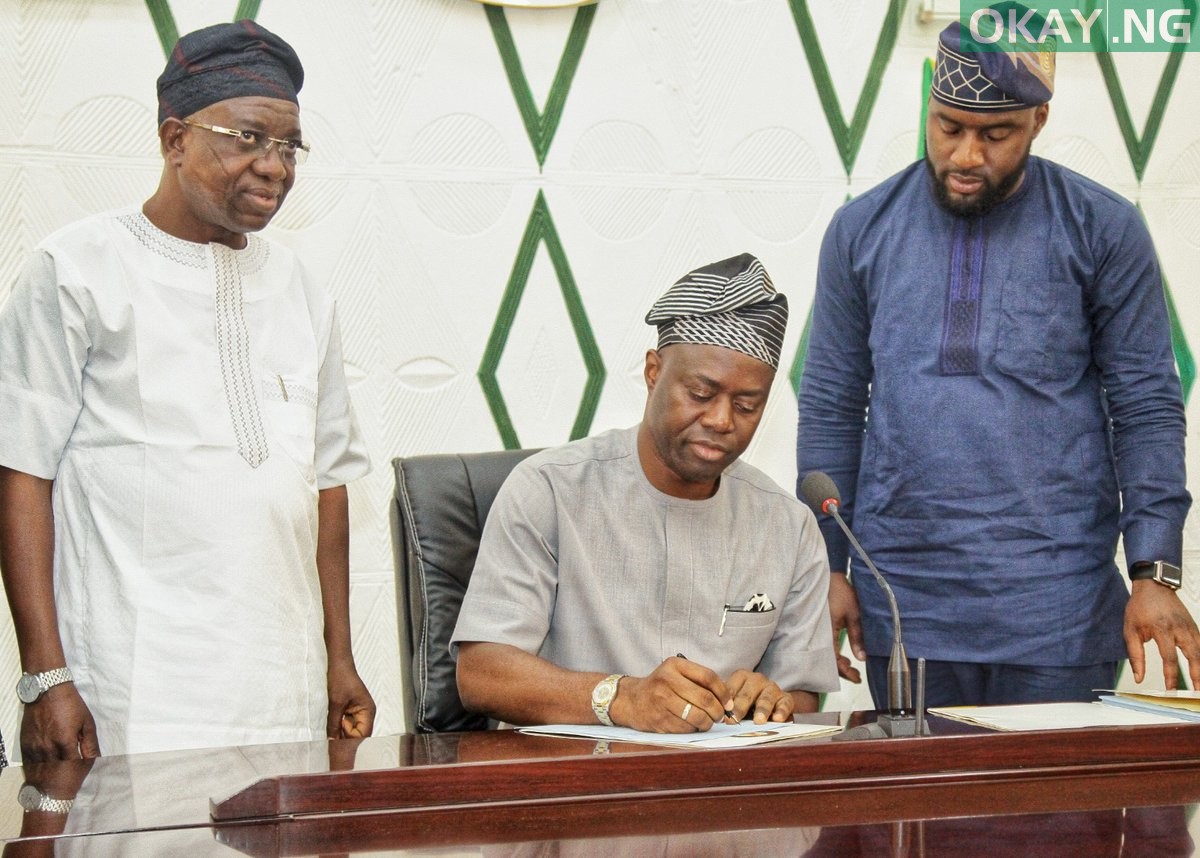 Oyo State Governor, Seyi Makinde, has cut down the state's 2019 budget from N285 billion to N182 billion.
Makinde disclosed through his official Twitter handle stating that the initial budget presented to the house of assembly was unrealistic.
He said, "This afternoon, I signed the Oyo State Appropriation Review and Finance Bill, 2019, a revised budget for the state, into law. In view of the current financial state of our state, the budget of N285B approved by the previous administration was unrealistic."
He continued: "We've revised the budget downward to N182B; this includes an upward review of the budget for education to 10%. Our admin will work towards improving the economy of the state so that subsequent budgets match our financial capabilities and budget implementation is above 70%."
The reviewed budget allocated N98 billion for recurrent expenditure while N83.62 billion was allocated for the capital expenditure, meant for the services of Oyo state in the year ending December 31, 2019.