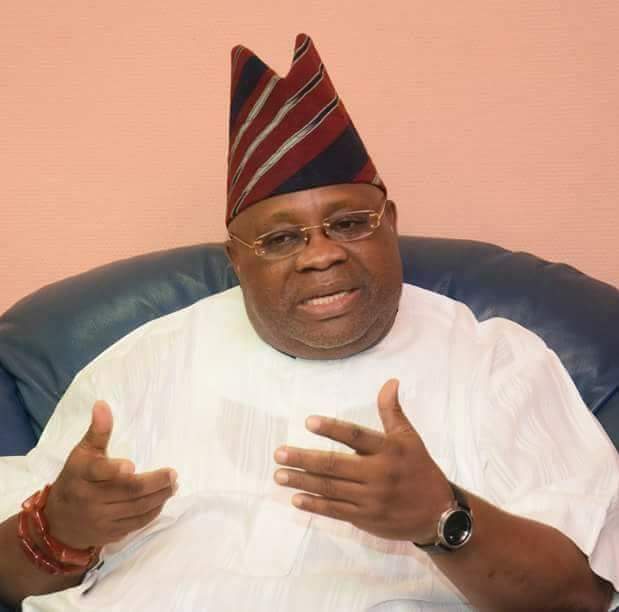 Senator Ademola Adeleke, the governorship candidate of the PDP in Osun state, has revealed that he gained admission into the university he attended in the US without presenting his senior school certificate examination result.
The lawmaker was reacting to the dismissal of a suit filed against his eligibility before the Osun State High Court.
The suit was filed by Rasheed Olatunji and Idowu Oluwaseun.
They claim that Adeleke was not eligible to participate in the primary election of the party because, according to them, he did not possess the minimum educational qualification required.
But speaking in Ede, his hometown in Osun, Adeleke said he sat for a qualifying examination before he was given admission to the university.
He spoke alongside his mates at the Ede Muslim Grammar School.
"We all went to school and we know that some results would not be released. But they may release the remaining results tomorrow. Who knows? After I sat for the exams, my mind was in the US. The university I attended did not need our qualification from here. I sat for their qualifying exam," the lawmaker said.
"I chose to remain quiet since the conclusion of the governorship primary for two reasons; first it is my unchanged belief in party supremacy and utmost respect for the leadership of our great party.
"The second reason is because the issue of my qualification and eligibility as a governorship candidate has been a subject of litigation until yesterday. Now that a judicial pronouncement confirming my qualification and eligibility to contest has been made, the time is now right to speak on the matter.
"For the records, let me reiterate the obvious and easily verifiable fact that I attended the Ede Muslim Grammar School between 1979 and 1981, my schoolmates are everywhere, and some are even here with me. While in school, I was a lover of football, so I was very popular. I was elected the president of the alumni association of this same school until recently."