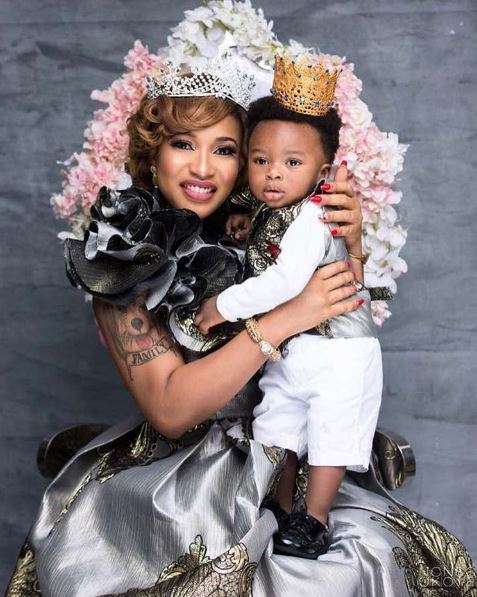 Tonto Dikeh's is spilling a lot of details about her marriage to Oladunni Churchill.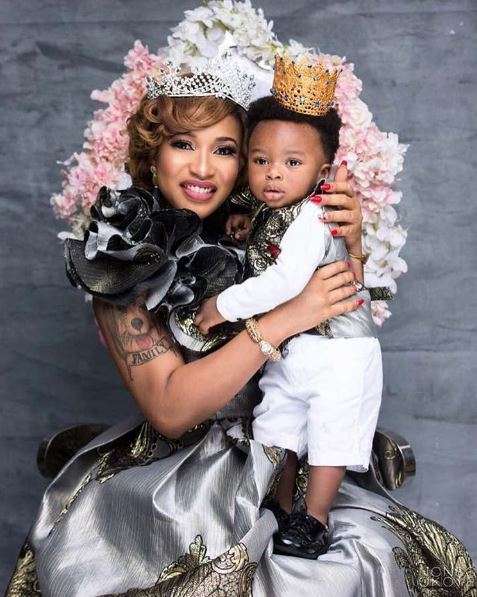 Tonto Dikeh and son
---
Tonto Dikeh claims that his husband's mistress Rosaline Meure created a wedge between them.
In her interview with Media Hub Room , Tonto Dikeh said that Rosaline Meure is the other woman in her marriage that made her husband abandon her and their son.
" I am aware of her. I am aware that she is sleeping with my husband. I am aware that my husband is taking care of her. I am also aware that she is the reason that my husband abandoned his son and me for close to two months just before the Big Foundation thing we did in December " disclosed Tonto Dikeh in the interview.
" I am aware that's the reason he abandoned his family because he took her on a trip. No she is not my husband's sister. My husband is not her brother. She does not know me. Like I said I have not seen her before. I have never even spoken to my husband about her before but I do no there story. And I do know that they are in love " she further said.
Tonto Dikeh also said that her husband bought a car for her recently. " My husband bought that car for her. My husband is responsible for her" she said.
In January 2017, Rosaline Meure who is said to be an upcoming actress denied that she was romantically involved with Oladunni Churchill.
" It's irritating to the ears, it's just like saying 'are you sleeping with your brother'. like I've said before and I say again, he's like a mentor to me. He's someone I look up to, I like his person, he has a good heart, there's no one that wouldn't want to be identified with someone that has a good heart" she told Hip TV.
During the interview, Tonto Dikeh said that her husband abused her physically and stated that she has never taken drugs since her marriage.
You can watch the interview below;