Read what Emir Sanusi's son wrote about controversy surrounding creation of four new emirates in Kano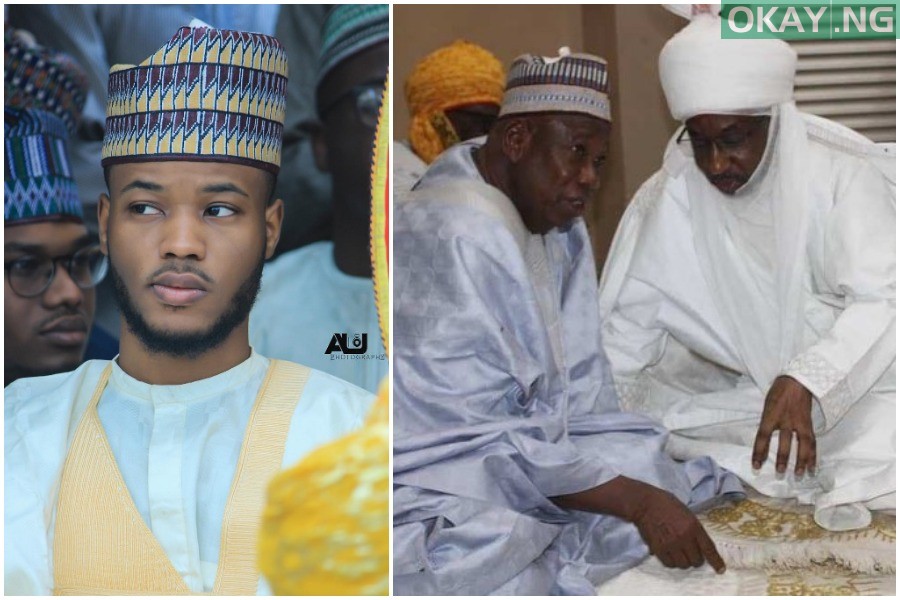 Adam Lamido Sanusi, son to Emir of Kano, Muhammad Sanusi II, has shared his view on the controversy surrounding the creation of four new emirates in Kano state by Governor Abdullahi Ganduje.
Okay Nigeria reports that Ganduje have completed the creation of for new emirates as he appointed Emirs for Gaya, Rano, Karaye and Bichi.
Adam, who is also known as Ashraf, took to his Instagram page to pen down a lengthy piece saying the creation will only stand if the governor was on the right path.
Furthermore, he stated that his father was being persecuted because of his blunt stance on issues.
Adam wrote:
"I have received a lot of messages regarding the current situation which I'm sure a lot of you are aware of. It is my personal belief that situations like these should be left to those with the experience and knowledge to handle them. I am not an expert in politics or personal relations, in all honesty I thank those of you that support my dad but try not to insult anyone when you speak your opinions, try not to make rash decisions without fully understanding the situation. Do not hate anyone because they favour the other as they may not fully comprehend what is happening. Let us be fair, let us work hard at our own lives and pray Allah handles the rest. Between the Emir and the Governor whoever is right, we pray succeeds, my father speaks what is on his mind when he believes he should, I do not believe he is wrong for this. If he is dethroned/ reduced in status then I still wish that for my people, you get a right and just leader like him. If he is increased I still wish that he continues to be just. May Allah give us the best of outcomes for our people. Ameen."
https://www.instagram.com/p/BxTIKLwFrTL/