Read Lyrics of Lavida by D'Prince feat. Rema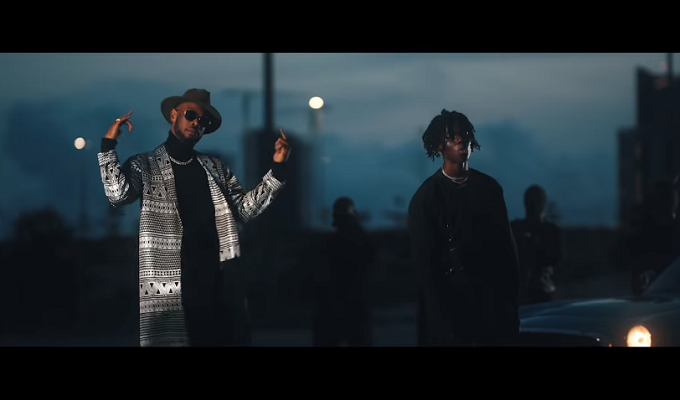 D'Prince released a brand new song titled 'Lavida' featuring the new Mavin Records artiste, Rema.
Okay Nigeria reported that the song is off his released EP 'Lavida' which consists of three songs like 'My Place' featuring Don Jazzy and 'True Love'.
Get song HERE and Read Lyrics for Lavida below.
(Verse 1 – D Prince)
Big man thing when I call my moda, never you talk when I talk no way
Me and gees pull up in your condo, girl me no fit to yarn you better, dance for me all day
She give me love all night, oya make we reason one or two yeah
She gat the element to win the tournament, no be lie men, girl she make sense
Omo follow me ko leju, she say she wants to follow me o, see as dem gather me oh lele, she say she wants to bother me o
Buy you anything ko won ju, (she say she wants to follow me o), many people eyes on me Bella whine for me, girl whine for me ahn ahn

(Pre-Chorus)
Shawty tell me say she want to hold my body, (hold my body ah ah), if you know go love me you no go chop my money (chop my money ahn ahn)
Bad man no go dey do me cunny (do me cunny oh oh), me I hustle nigga bout to make this money

(Chorus)
Cos I wanna give her Lavida, Lavida loca oh, whine for da, whine for da paper oh
Back to da, back to da konga oh, pass me da
Oh yeah I wanna give her Lavida, Lavida loca oh, whine for da, whine for da paper oh
Back to da, back to the konga oh, pass me da, pass me the ginger eh

(Verse 2 – Rema)
I can never go down, I just want to let you know eh, people talking bad on their own, put the music in your soul
Boy demma talking anyhow cos they wanna reach my souls, the girl down in my room ema boombackaboom
Girl baby, whine am for me omoyen, Tena baby whine am for me omoyen
Dami baby, whine am for me omoyen, anything I go manya for you omoyen

(Pre-Chorus)
Shawty tell me say she want to hold my body, (hold my body ah ah), if you know go love me you no go chop my money (chop my money ahn ahn)
Bad man no go dey do me cunny (do me cunny oh oh), me I hustle nigga bout to make this money

(Chorus)
Cos I wanna give her Lavida, Lavida loca oh, whine for da, whine for da paper oh
Back to da, back to da konga oh, pass me da
Oh yeah I wanna give her Lavida, Lavida loca oh, whine for da, whine for da paper oh
Back to da, back to the konga oh, pass me da, pass me the ginger eh