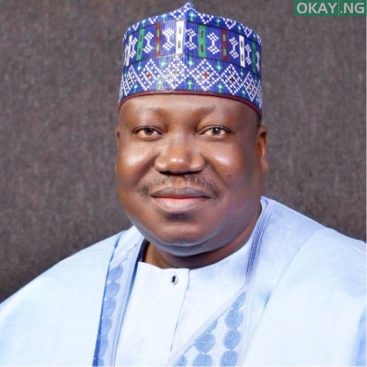 Senator Ahmad Lawan, representing Yobe North Constituency, has emerged as the President of the 9th Senate.
Okay.ng reported that Lawan secured 79 votes as against Ndume who polled 28 votes on Tuesday.
Background
Ahmed Ibrahim Lawan was born in 1959. He holds a bachelor's degree in geography, a master's degree in remote sensing, and a Ph.D. in in remote sensing/GIS.
He was first elected into the National Assembly as a member of the House of Representatives in 1999. He was re-elected in 2003 before moving up to the Senate in 2007 and securing re-election in 2011. In 2015, Lawan was endorsed for the position of Senate President but lost to Bukola Saraki although he later replaced his main challenger, Ali Ndume as Majority Leader of the 8th Senate.
Emergence
Ahmed Lawan was initially penciled down to emerge President of the 8th Senate by APC power brokers in 2015. He however lost the seat in dramatic and controversial circumstances to the immediate past Senate President, Bukola Saraki. He eventually had to settle for the position of Majority Leader in 2017.
Nevertheless, Lawan maintained the confidence of the APC hierarchy and loyalty of many APC Senators who saw him emerge again as the Party's and President's anointed candidate for Senate President in 2019.
Lawan's team worked tirelessly to ensure that the upset of 2015 did not materialize again in 2019 culminating in his victory today despite the sizeable opposition he faced from Senator Ali Ndume. He scored 79 votes to Ndume's 28 to emerge victorious.
Leadership style and agenda
A key characteristic of Ahmed Lawan is consistency. The new Senate President had consistently remained in the opposition for 16 years (1999-2015) despite the spate of defections to the then ruling PDP. Therefore, Lawan can be safely described as a core party man also evidenced by his propensity to rise to the defence of the APC and President during his stint as Majority Leader in the 8th Assembly.
Lawan has promised a departure from the often rancorous relationship between the Legislature and the Executive during the 8th Senate. The open support shown by President Muhammadu Buhari and the APC hierarchy for his emergence coupled with the image of a core "party man" might become an albatross for Lawan with fears that the new Senate president will oversee a rubber stamp Senate.
Lawan has been at pains to dismiss the allegation. While embracing his tag as a "party man" and confirming his admiration for the President, Lawan insists that the harmonious executive-legislature relationship he promised will not translate to a rubber stamp Senate.