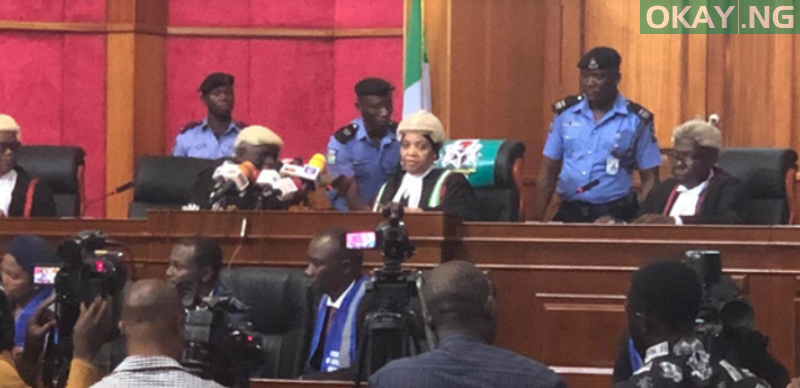 The Presidential election tribunal has assured to discharge fair ruling in all four petitions before it.
Okay Nigeria understands that the petitions filed by Atiku Abubakar among others before it are challenging the emergence of Muhammadu Buhari of the All Progressives Congress (APC) as winner in the 2019 presidential election.
Justice Zainab Bulkachuwa, who is heading the tribunal's five-man panel, said at the inaugural sitting on Wednesday that there will be fairness to all parties.
She said:
"We assure all stakeholders that each litigant will be given equal opportunity to present his case in a mature manner before us.

"As we gather in this honourable courtroom today, I wish to use this opportunity to reassure Nigerians and friends of Nigeria, that the Court of Appeal will work in accordance and within the dictates of the Constitution, the law and international best practices, to dispense justices to all, without fear or favour, affection or ill will."
Furthermore, Bulkachuwa urged for cooperation from of all lawyers in the case.
Justice Zainab also disclosed that there are presently 786 petitions, with Imo State having the highest number of 76 petitions, which necessitated the posting of six panels to the state.
Meanwhile, the tribunal fixed May 15 for a pre-hearing session on the petitions filed.