President Buhari to Present 2018 Budget On Thursday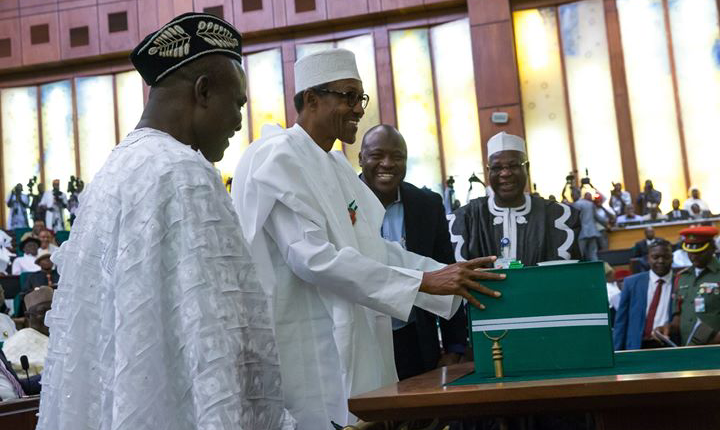 President Buhari presenting the 2017 Budget to the National Assembly
President Muhammadu Buhari will on Thursday present the 2018 budget estimates to a joint session of the National Assembly.
According to reports, the Presidency said the executive has completed arrangements for the presentation of the fiscal document to the National Assembly.
The Federal Executive Council (FEC) had, at its meeting presided over by President Buhari last Thursday, approved the draft budget proposal.
It was gathered that the president has got the nod of the National Assembly's principal officers for the submission of the document.
"Yes, arrangements have been completed, the budget will be presented to the legislature this Thursday so that they can begin working on it in earnest," said a source.
The Minister of Budget and National Planning, Udoma Udoma, had last week told State House correspondents that the executive would fulfil its promise of getting the budget proposal ready in October.
He said; "We are liaising with the National Assembly because they have to approve the date for the president to come and address them to submit the budget. Before now, we used to submit in December, but now, the budget is ready in October. So, there is a very big difference."
---