Police Discover Local Illegal Gun Factory In Benue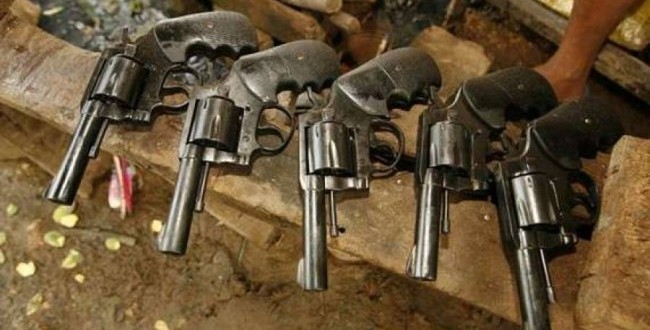 An illegal local gun factory has been uncovered by police operatives in Oju area of Benue state.
Commissioner of Police in the north-central state Fatai Owoseni on Tuesday led his men to the site of the factory located at Amyuwogbu-Ibilla in Oju.
He said the factory owner Abi Odah was arrested alongside his son, Kingsley, and one other Thomas Ode, alias Tommy Tommy.
He said that 19-year-old Kingsley and his friend, Tommy, 17, were earlier arrested following an allegation of abduction and rape of a 15-year-old girl.
Owoseni said further search into the activities of Abi revealed that he was fabricating dangerous weapons while disguising them as dane guns for hunters.
"Some of the locally fabricated equipment use AK-47 prohibited ammunition," the police chief said.
But Abi denied that all the tools belonged to him in spite of admitting that he produced dane guns for hunters.