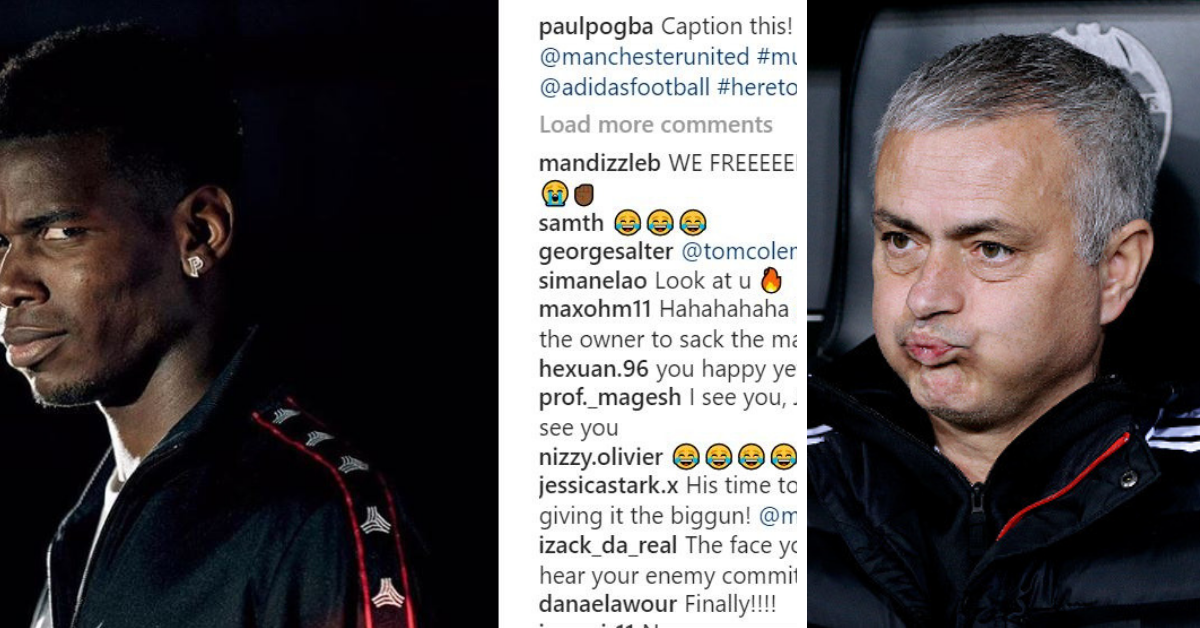 Paul Pogba on Tuesday morning posted a cryptic tweet – but then quickly deleted it following Jose Mourinho's sacking as Manchester United manager.
In a photo, the France international playfully stared sideways into the camera, while in the accompanying text he invited his followers to "caption this!" and included the hashtag #heretocreate – the slogan to a marketing campaign by his sponsors, Adidas.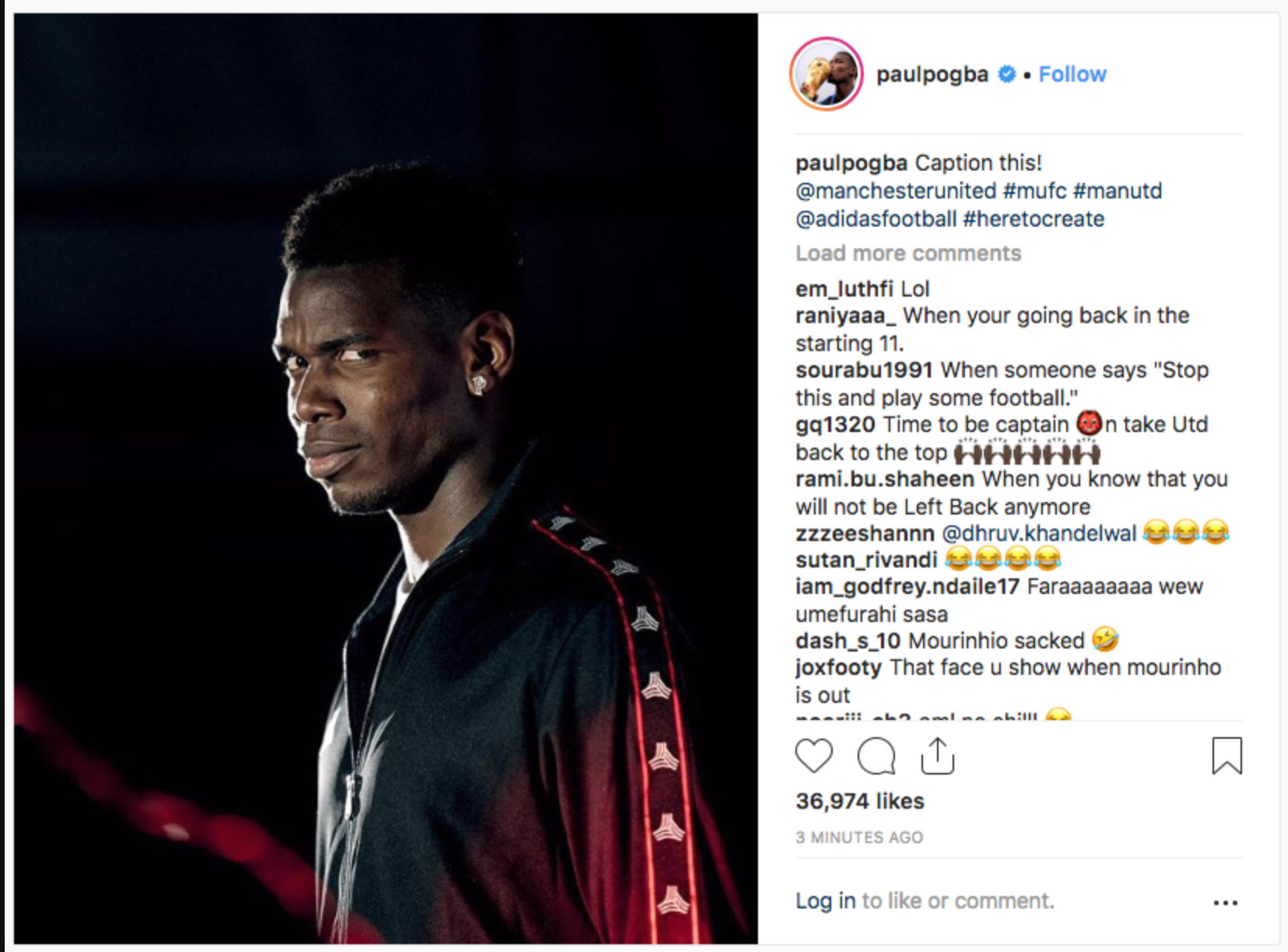 The post was also scheduled on Instagram and other social media sites.