PHOTOS: Senator Akpabio Officially Joins APC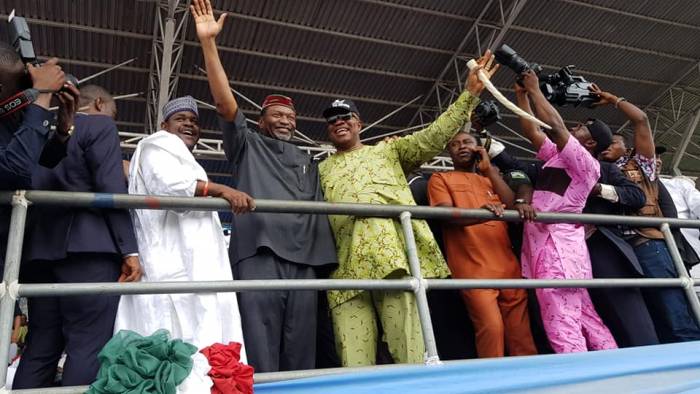 Former Senate Minority Leader, Godswill Akpabio, on Wednesday announced his defection from the Peoples Democratic Party (PDP) to the All Progressives Congress (APC).
The former governor made the announcement on Wednesday at a rally organised by the APC to welcome him in Ikot Ekpene area of Akwa Ibom State.
In the days leading to his defection, Senator Akpabio met with President Muhammadu Buhari and the National Leader of the APC, Bola Tinubu.