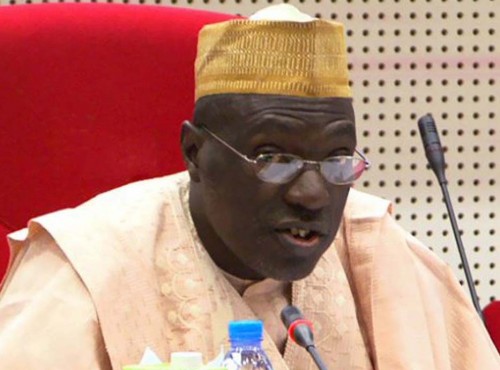 The National Caretaker Committee Chairman of the People Democratic Party (PDP), Senator Ahmed Makarfi, has hinted that the party's presidential candidate will come from the North.
He said leaders of the party would ensure that collective decisions of the party are allowed to hold sway at the end of the day.
Makarfi, in a chat with newsmen in Kaduna, said PDP would adopt what obtained in previous presidential primaries, where those that did not agree with decisions on zoning were allowed to contest.
A committee headed by the Deputy Senate President, Ike Ekweremadu, had last year recommended that the presidential flag bearer of the PDP should emerge from the North and the national chairman from the South; a decision that was upheld at the party's convention in Port Harcourt.
Makarfi said the decision has not changed, and the party is expecting all its members to abide by it.
"That is the party's position. Anything to do with the party, it is from the party leadership you will hear it, not from any other person; and that is why I am reaffirming that the position on zoning has not changed. It was the decision of the Port Harcourt convention held in May and the decision of the convention is supreme," he explained.
Makarfi said the PDP believes in freedom of expression. "Let me also remind you that when the presidency was zoned to the South in 1999, some people from the North contested and went against it in their own right; but the party went with the decision it took.
"I have not talked with anybody on that but that has not altered and will not alter the decision the party has taken. Presidency remains zoned to the North and I know for sure that is the position of all our governors, National Assembly members, the BOT and state chapter chairmen of the party," he said.