Politics
PDP NWC grants waiver to Ondo deputy governor, Agboola Ajayi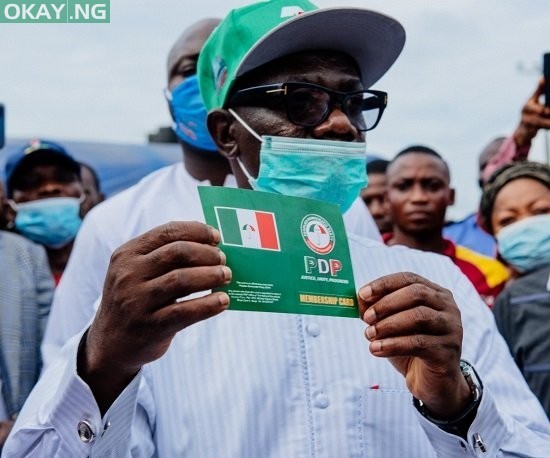 The national working committee (NWC) of the Peoples Democratic Party (PDP) has granted a waiver to Ondo state deputy governor, Agboola Ajayi, to partake in the party's governorship primary election.
The PDP NWC granted the waiver following an application filed by Ajayi after he joined the party from the All Progressives Congress (APC) in June.
Uche Secondus, PDP national chairman, responding to Ajayi's application in a letter dated June 26 said the deputy governor met requirements of section 50(5)(b) of the party's constitution.
The letter reads: "The national working committee (NWC) at its 495th meeting held on Thursday June 25, 2020 considered your application for waiver.
"The NWC on behalf of the national executive committee (NEC) having found that you satisfied the relevant provisions of our party's constitution particularly section 50(5)(b) (as amended in 2017) for granting of waiver hereby inform you that your application has been approved.
"By this approval, you are therefore qualified to contest the Ondo state governorship primary election under our platform. Congratulations."