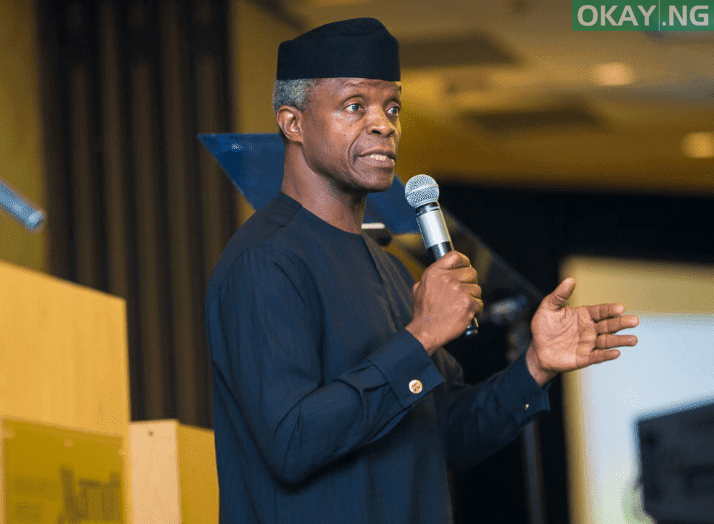 Vice President Yemi Osinbajo has said the All Progressives Congress (APC) will take over Abia state from the People's Democratic Party (PDP) after Saturday's governorship and states assembly elections.
The professor made this known during a town hall meeting on Tuesday, were he assured that the state will be taken over by the All Progressives Congress (APC).
While reacting to a alleged agreement to allow PDP retain Abia and some other states, in return for votes got in the presidential election, he said:
"Abia made a historic contribution in our election as we got over 25 percent votes. We know it was not all our votes that were counted. Come March 9, we shall prove that Abia is an APC state.
"Abia deserves to benefit from the centre. There's no reason for Abia to play opposition politics. By the grace of God, Abia will join the centre come Saturday.
"That I didn't attend the Abia APC rally in Aba has nothing to do with any agreement. It is because I cannot be with the president at a certain location at the same time, for security reasons. I can only attend if it was in the South West because I'm from there.
"On my frequent coming to Abia, I've been coming here because of the importance and centrality of the state, not for any political reason of giving Abia out to another party.
"One of the reasons why our members have not benefited from most of our programmes is because the Abia government is not APC. Come Saturday, by the grace of God, we shall change the present day government and enthrone APC through Uche Sampson Ogah.