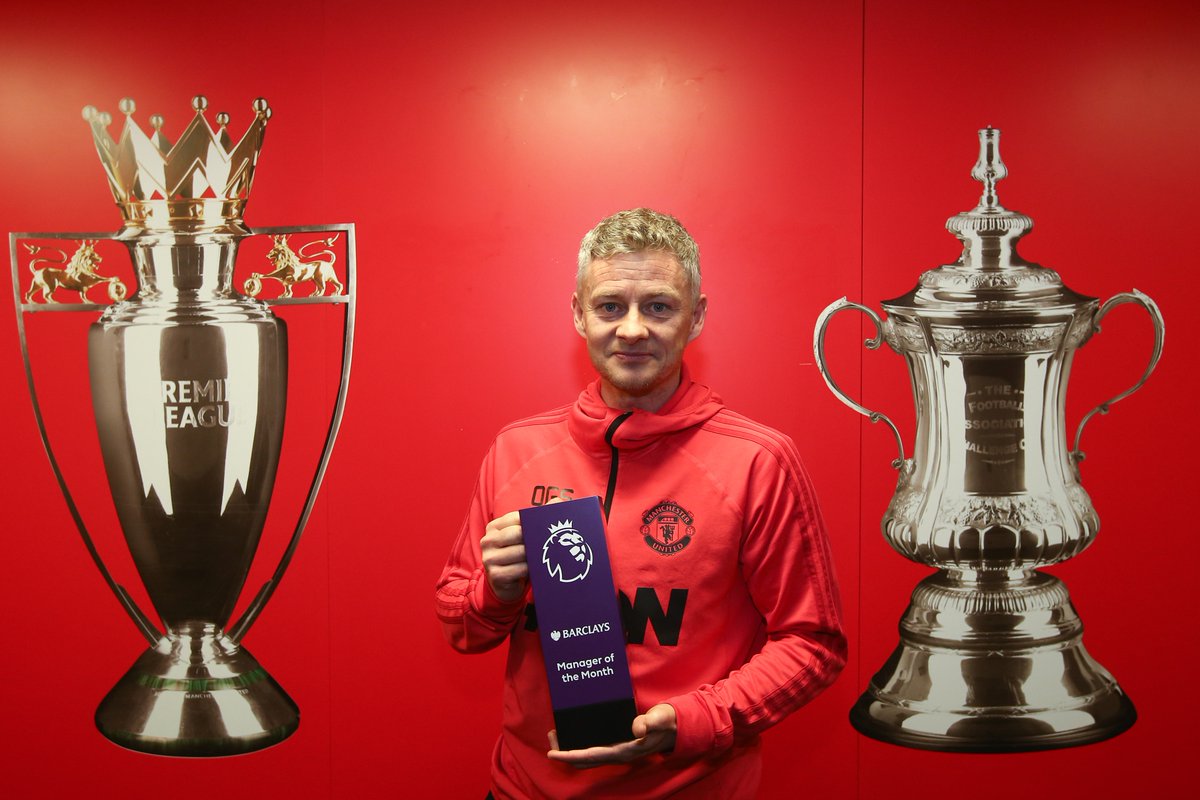 Ole Gunnar Solskjaer, Manchester United caretaker manager has been named as Premier League manager of the month for January.
Solskjaer beat Burnley manager, Sean Dyche, and Southampton manager, Ralph Hasenhuttl to win the prestigious prize.
United have gone ten matches without a defeat in all competitions ever since Solskjaer was appointed as United's caretaker manager.
Speaking about the achievement, Solskjaer said: "It's been a great achievement.
"The team deserves every single bit of credit in that respect – they've done it.
"But I don't look back at being proud of this and proud of that, I've never been that way, I've always looked forward and not sat down before a chapter is finished.
"I reflect, but I've never [pat myself on the back] and said, 'Well done', maybe I should do more often. But that's just me."
Solskjaer is the first United manager to receive the award since Sir Alex Ferguson in October 2012.