News
Ogun Muslim Pilgrims Welfare Board Denies Death Of Pilgrims In Saudi Arabia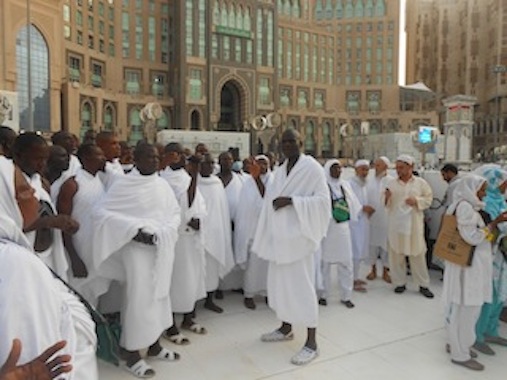 The Ogun State Muslim Pilgrims Welfare Board has denied media reports that some Ogun pilgrims currently performing hajj in Saudi Arabia were among those confirmed dead in the holy land.
The chairman, Izhaq Yusuf, said no casualty has been recorded at the state's pilgrim's camp in Saudi Arabia.
Yusuf, who made this known in Mina, Saudi Arabia, said it is imperative to clear the air as a result of some reports of the death of unidentified Nigerian pilgrims in the holy land.
He said the Saudi authorities reported the death of 500 pilgrims taking part in the ongoing Hajj, while the National Hajj Commission of Nigeria has confirmed officially that five Nigerians were among those who died.
While stating that the state's delegation would leave for Mount Arafat today (Thursday) after noon for prayers, the chairman expressed gratitude to Allah for keeping the pilgrims in sound health.
He said officials of the board were working tirelessly to ensure a successful hajj operation.