Nollywood actress Kate Henshaw, known for her remarkable talent on the screen, surprised her fans and followers on Monday when she took to Instagram to share a rare photograph of herself with her daughter, Gabrielle Nutall.
For over two decades, Henshaw had kept Gabrielle's identity hidden, leading to much speculation and curiosity among her fans.
In a world where celebrities often shield their children from the public eye, Henshaw's decision to introduce Gabrielle to the world has earned her admiration.
Unlike her colleague, Genevieve Nnaji, who has successfully kept her only child, Theodora, away from prying eyes, Henshaw's gesture showcases her openness and pride in her daughter.
Gabrielle, now 23 years old, is the result of Henshaw's previous marriage to Roderick James Nuttal, a union that took place in 1999.
The couple welcomed Gabrielle into their lives the following year. Although not much is known about Gabrielle's current whereabouts, it is believed that she resides in the United Kingdom, where her father is based.
The photograph shared by Henshaw on Instagram depicted the mother-daughter duo dressed in white outfits, exuding a radiant charm.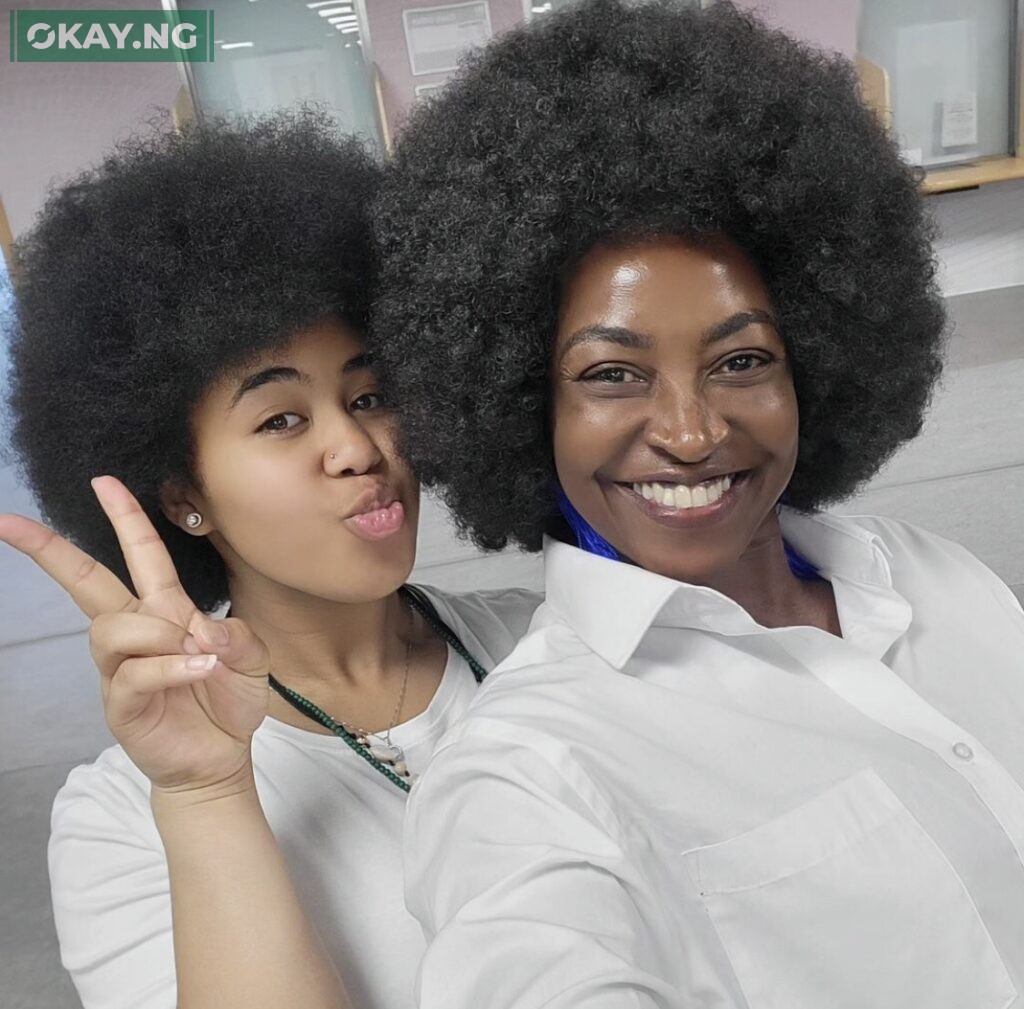 Their striking resemblance was immediately apparent, with Instagram users expressing their awe at the uncanny similarity between them.
Despite Henshaw's fitness-focused lifestyle and Gabrielle's light skin tone, their afro hairstyles and shared features showcased a strong bond between them.
Henshaw's decision to celebrate Gabrielle on social media left her fans pleasantly shocked, as the actress has maintained a low-key personal life since her divorce in 2011.
While she did not provide explicit reasons for the separation from her former husband, she has not been romantically linked to anyone publicly since then.
The Instagram post was accompanied by a heartfelt message from Henshaw, expressing her pride and love for her daughter.
She wrote, "So proud of you, dearie. May your light keep shining brighter and brighter," as she shared the photograph with her two million followers.