No Reasonable Igboman Will Support Biafra – Okorocha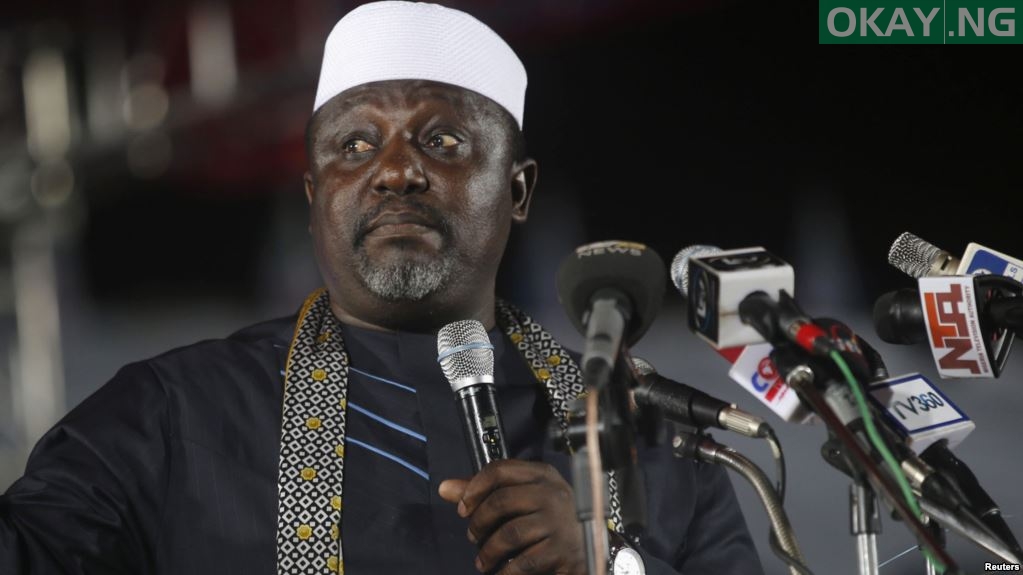 Governor Rochas Okorocha of Imo State has said that no reasonable Igboman would support secession or division of the country.
According to him, the leader of the Indigenous People of Biafra (IPOB), Nnamdi Kanu should be treated as a single individual because reasonable Igbo people have condemned the group in all ramifications.
Governor Okorocha spoke on Saturday, September in Owerri at the new Yam festival organized by the State Council of Traditional Rulers headed by HRM Eze Samuel Ohiri.
"Everyone has condemned IPOB in all ramifications and I say that whatever that young man is doing does not have the support of any of us. He should be picked up and treated as a single individual. No reasonable Igbo man is asking for secession. No reasonable Igbo man will support the division of this country.
"I want to remind all Nigerians that Igbos are the people that fought the last war and if there was anyone so badly affected by that war is the Igbos. After the war, the 1st group of people to run to different ethnic groups and all other tribes for purpose of economic development was the Igbos.
"The Igbos today in their thousands are in Kano, the Igbos today in their thousands are in Lagos, in Plateau and in all nooks and crannies of this country. And wherever you find them, they behave as if they are the owners of the land, even in most cases; they have Ezes in the communities where they find themselves, showing that they believe in the unity of this country.
"The Igbos business men have more real estates and more properties and assets outside Igbo land than in Igbo land. So, I want to dissociate Igbos from this very thing that Igbos want to go for secession. A man that wants to go for secession cannot build mansions in Lagos, Kano, Plateau and the rest of the States.
"I think we should single out this act of this young man from the rest of Nigerians. My worry again stands strongly on the fact that today, the issue of IPOB is being politicized. Today, most of them that never worked with the Buhari-led government are using this as an opportunity to fight the Federal Government. Call those people to order. It's not far-fetched who these people are. Some of them are busy visiting Kanu's house and encouraging him. Those people should make a rethink, because they are not doing this nation any good."