The Joint Task Force, Operation Delta Safe on Wednesday refuted reports in some section of the me-dia that militants attacked facili­ties of Nigerian Petroleum Development Company (NPDC) located at Eki­ugbo Afiesere and Inene Community in Ughelli North Local Government of Delta State.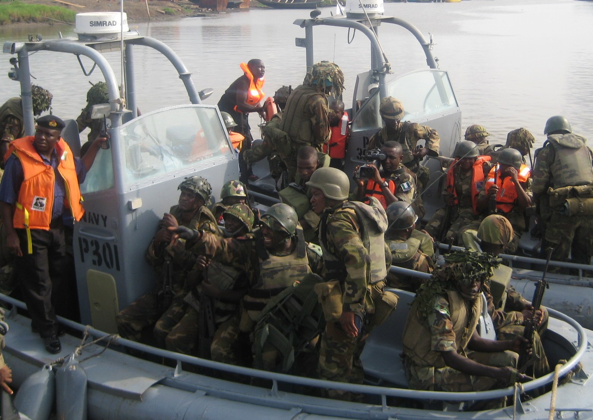 The JTF Coordinator, Joint Media Campaign Centre, Lieutenant Colo­nel Olaolu Marcellinus Daudu, in a statement made available to journal­ists in Warri said the inci­dence occurred as a result of fire outbreak caused by bush burning which was escalated by previous spill.
The statement reads: "The attention of 'Op­eration DELTA SAFE' has been drawn to purported media reports of pipe­line explosion caused by militants at Ughelli Delta State.
"The incidence that oc­curred was a fire outbreak as a result of bush burn­ing escalated by previous oil spill from one of the facilities of Nigerian Pe­troleum Development Company (NPDC) lo­cated at Ekiugbo Afiesere and Inene Community in Ughelli North Local Gov­ernment of Delta State."
Daudu noted that no pipeline was affected dur­ing the fire outbreak nei­ther was there any explo­sion.
"The Joint Task Force Operation DELTA SAFE wishes to use this oppor­tunity to caution all from propa-gating discord and unsubstantiated stories in other to seek relevance and cause unnecessary tension among the peo­ple.
"They should rather be guided by national inter­est and security as they go about their professional du-ties", the statement added.
---