No Kogi salary account frozen by EFCC – Yahaya Bello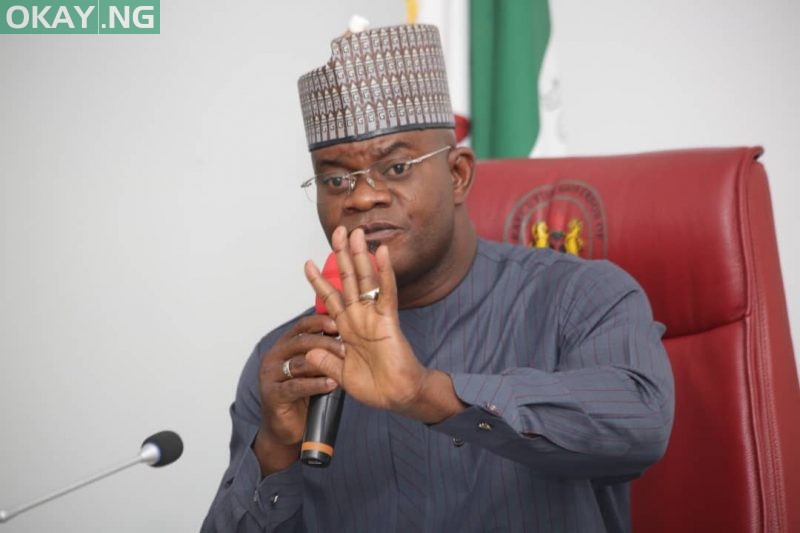 Governor of Kogi State, Yahaya Bello, has said no account belonging to the state government was frozen by the Economic and Financial Crimes Commission (EFCC).
The governor made this disclosure while addressing State House Correspondents after meeting President Muhammadu Buhari on Tuesday.
A Federal High Court sitting in Lagos had on August 31 granted the EFCC request to freeze a Kogi State's account in a commercial bank over a N20 billion loan.
However, Bello challenged the EFCC over what he called "misinterpretation of facts or taking a joke too far", insisting that his state remained the only state that had published on its website how its bailout funds were disbursed.
He said: "I want to urge you to disregard the reports on freezing of Kogi State account. No Kogi state government's salary account is frozen. None whatsoever. I think it's just a misrepresentation of facts or is a joke taken too far.
"My Information Commissioner and all those that are concerned with that lies peddled by the EFCC, I think they have responded appropriately. And I will urge each and every Nigerian to please go to Kogi State website and all the facts are there. The banks have denied that we don't have such an account.
"Besides that, the bailout fund that we obtained, we appropriated in line with the agreement and understanding between the Kogi State government and the workers. All of these were done and we finished all these in 2019. So first, there's no N20 billion account. So I don't know where the lie is coming from.
"I think in the days ahead, you will hear exactly where the matter shall be resolved. That's why I said that it's a joke taken too far. I want to believe that either the officials of the EFCC may have misled the commission. Remember that we will not just allow this to lie low because Mr. President prides on fighting corruption."