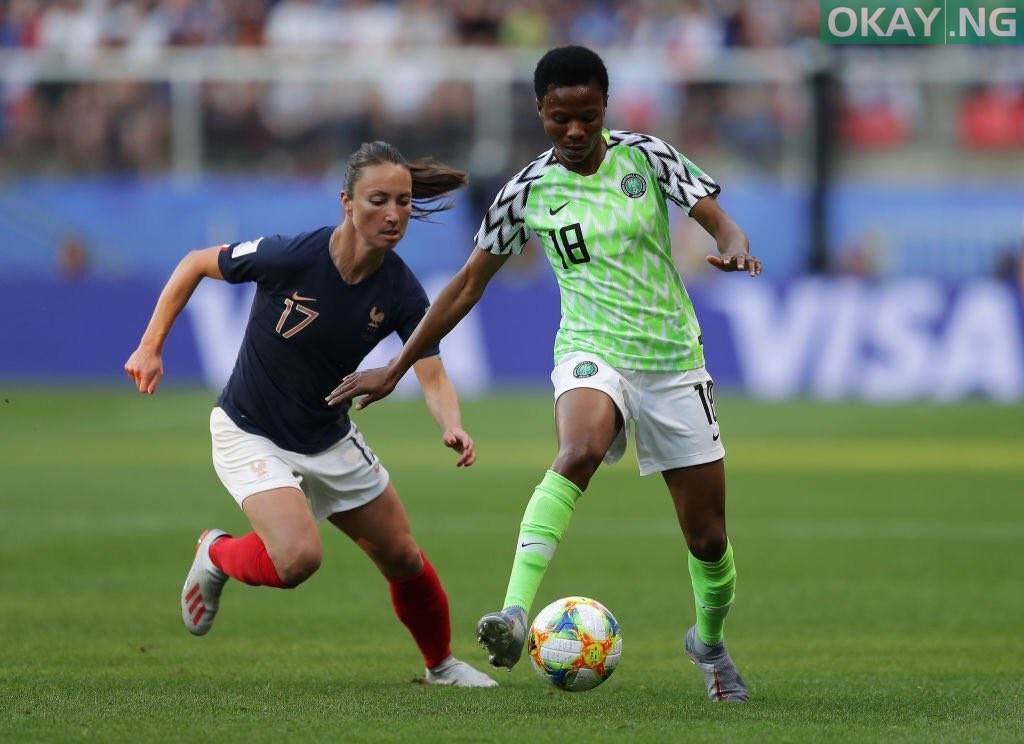 The Super Falcons of Nigeria on Monday suffered a 0-1 defeat to France at the ongoing FIFA Women's World Cup.
Wendie Renard scored a penalty in the 79th minute as Ngozi Ebere was handed a second yellow card (red card).
Earlier, Renard missed a penalty, but referee booked goalkeeper Chiamaka Nnadozie for steeping her foot outside the line, and ordered that the penalty be re-taken.
The Super Falcons finished third in the group with 3 points. They may qualify to the next round as best loser, pending the outcomes of other final group stage games.