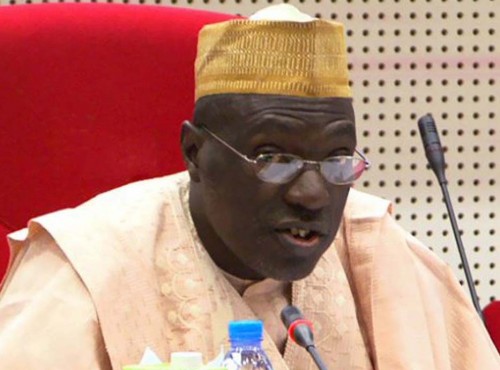 Peoples Democratic Party (PDP) presidential aspirant, Sen. Ahmed Makarfi, has said that Nigeria's fate in 2019 elections lies on the shoulder of Independent National Electoral Commission (INEC) and the security agencies in the country.
Makarfi, a former Caretaker Chairman of the PDP, made this known while interacting with journalists in his native Kaduna on Monday.
However, he said that the performance of INEC and the security agencies have so far not inspired confidence ahead of the polls.
"INEC and the security agencies must know that the fate of this country squarely lies on their shoulders. It is not even about history being kind to them. It is about how they will end up.
"Therefore, they must conduct free, fair and credible elections," he said.
Read Also: I didn't speak to Tinubu about Ambode – Pastor Adeboye
Makarfi, a former Kaduna governor, further noted that the All Progressives Congress (APC)-led Federal Government was harassing PDP governors with the help of the security agencies, stating that it ought to be a source of concern for other Nigerians.
He identified the anti-corrruption war of the current administration as selective and warned against harassment and intimidation of opposition figures.
Makarfi is contesting for the PDP ticket in the October 5 presidential primary of the party alongside other political heavyweights including Atiku Abubakar, Bukola Saraki, Rab'iu Musa Kwankwaso, Aminu Tambuwal, Sule Lamido, among others.