News
Nigerian Twitter users calls on Pastor Biodun Fatoyinbo to step down over rape allegation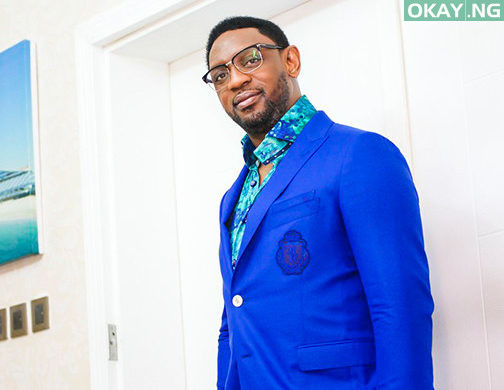 Nigerians and celebrities on Twitter are calling on Pastor Biodun Fatoyinbo to step down as head of Commonwealth of Zion Assembly (COZA).
Okay.ng had earlier reported that wife of Nigerian singer, Busola Dakolo accused the popular pastor of raping her severally.
Meanwhile, Fatoyinbo claimed in a statement that he has never raped anyone before.
Nigerians including celebrities took to Twitter to demanding that the COZA Pastor should step down pending investigation of the matter.
Till this issue is handled, till the law takes it's full course….there should be no sermon on that pulpit from him. No one is pointing fingers but what is right is right. #PastorStepDown

— Adesua Etomi-Wellington (@AdesuaEtomiW) June 29, 2019
Waking up this morning to DMs from past members/workers of COZA narrating their ordeals. They don't know each other, 2 of them are strangers to me. Their stories are similar, some were lucky to get away some weren't. Some were threatened by the church #PastorStepDown

— Kemi Lala Akindoju (@lalaakindoju) June 29, 2019
After carefully examining the use of words by the accused Pastor, I can affirmatively confirm that his writing skill is poor & he's obviously lieing. How dare you address yourself as singular and plural at the same time? And or why drag your members to your case??#PastorStepDown pic.twitter.com/gqJ4eQ0uTU

— OLÓYÈ OLÚCONQUER (@oluwakonquer) June 29, 2019
Growing up,I remember in Mount Zion movies, when a Pastor is accused of a misconduct whether he pleads guilty or not , he is suspended pending the time when investigation will be carried out by the church council. #COZABREED Tell your pastor to step down! #PastorStepDown

— Oluwatosin Harvy Daniels (@Teebillionz2) June 29, 2019
The first thing to do for any victim of abuse who speaks out is TO BELIEVE THEM FIRST.

Whether it's your child or loved one or anybody.

Not everything is a conspiracy theory or a propaganda.#SayNoToRape#Istandwithbusoladakolo#PastorStepDown

— Chidinma Chikwe (@dinmachikwe) June 29, 2019
Let every @cozaglobal member in their right sensibilities start getting their placards ready.

Sunday service in every branch of COZA must not be church as usual. Special programs must be on hold. Guest ministers and gospel artists stay home.#PastorStepDown

— Akah Bants (@akahnnani) June 29, 2019
https://twitter.com/YMuhammadAhmad/status/1144928839900045314
https://twitter.com/OziboOfficial/status/1144930189362847744