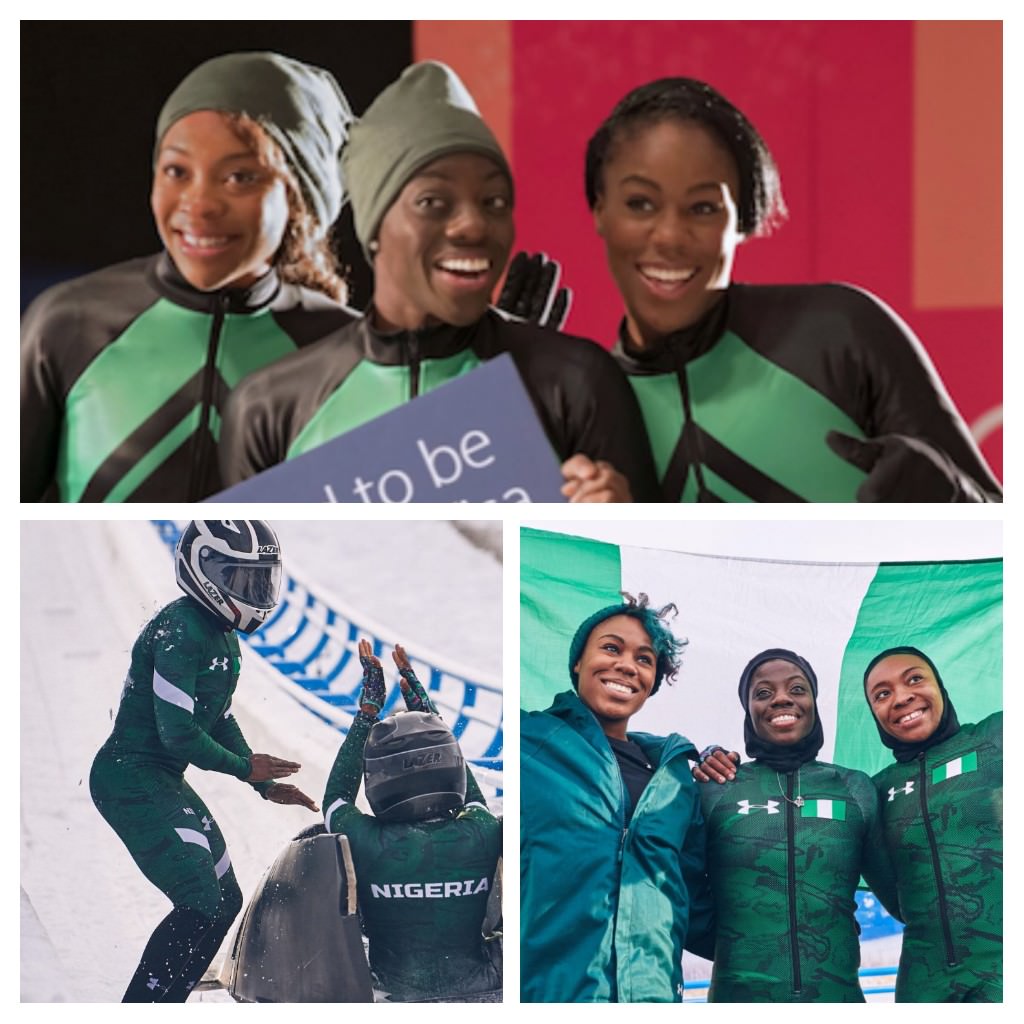 The Nigerian Bobsled Team was on popular US Talk Show, The Ellen Show where they discussed their achievement as the first African team to qualify for the Winter Olympics.
The trio of Seun Adigun and brakemen Ngozi Onwumere and Akuoma Omeoga in November completed five races in Utah, Whistler and Calgary to qualify for the 2018 Winter Games in Pyeongchang.
They became a trending item on the internet which gave them an invitation to the popular Ellen Show.
At the show, they excitedly discussed their experience of qualifying for the Winter Games and what it means to represent Nigeria.
"Like I literally can't breathe," Driver Adigun told the host of the show Ellen DeGeneres.
The Houston Texas residents revealed the feeling of Nigerians about their achievement,
"Everybody is going absolutely nuts," Adigun added.
"You know the crazy thing about is that most people don't really understand what Bobsled is.
"Some people were like this is bobslegde, they are creating all sorts of thing but they don't care, they just that the flag is raising high. They are excited about it."
"Not to mention my dad but he's a celebrity now because everyone texts him now and be like that's your daughter," Omeoga added.
Watch video from the show below: