Condemnation has continued to trail Monday's bombing of worshippers in the University of Maiduguri mosque in Borno State, as the Islamist militant group, Boko Haram, claimed responsibility for the act.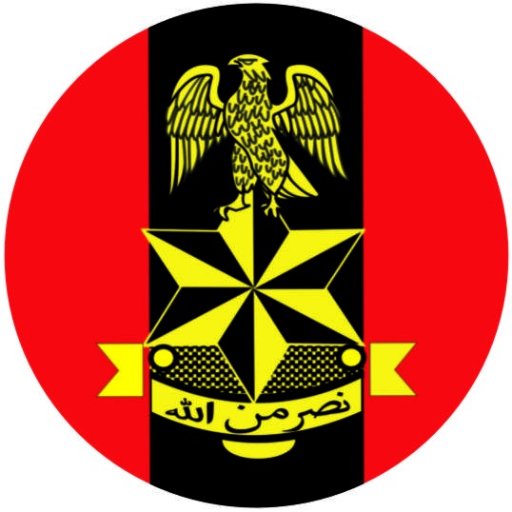 Nigerian Army
---
The Christian Association of Nigeria, CAN, and All Progressives Congress, APC, have joined other Nigerians to condemn the attack, in which a professor of Veterinary Medicine, Professor Aliyu Mani, and six others were killed.
Also yesterday, some students of the University of Maiduguri, UNIMAID, called for proactive security measures to contain the frequent attacks on their campus by Boko Haram terrorists.
A video featuring an audio recording, purported to be that of Boko Haram leader, Abubakar Shekau, was posted on social media late on Monday.
"The bomb that exploded on Monday morning; our brothers are responsible for it," the recording said.
CAN, while condemning the bombing, commiserated with the families of the victims and expressed optimism that the terrorist menace will soon be history.
CAN President, Rev. Dr. Samson Ayokunle, in a statement yesterday in Abuja, said only satanic agents could perpetrate such acts and wondered when worshiping God has become a crime.
He said: "What offence did these worshipers commit to warrant this? Only demon-possessed individuals can be behind this type of act.
"CAN commiserates with the family of the victims of the terrorist attack and prays for the comfort of the Holy Spirit for them.
"The Association as well prays for quick recovery for those that were injured."
Ayokunle tasked the security agencies to go after the terrorists, who have been dislodged from their strongholds, but are going about attacking soft targets with a view to ending the menace as soon as possible.
He urged members of the public to compliment the efforts of the security operatives by reporting suspected people to them.
Similarly, the APC has also condemned the bomb attack. In a statement released yesterday in Abuja by its National Publicity Secretary, Bolaji Abdullahi, the party condoled with the families of victims.
"Even as we mourn with fellow citizens, who have fallen victims to the terrorists, we are consoled by the knowledge that Boko Haram's days are numbered and these indeed are its dying days," the party said.
It also condemned "this cowardly act by Boko Haram," saying it views "this latest act of terror as another confirmation of the group's desperation to remain in the national consciousness, having lost its former stronghold to the Nigerian Army."
Meanwhile, the Nigerian Army has declared a cash reward of N500,000 for any person that volunteers information that can lead to the arrest of the suicide bombers and their accomplices.
The Army, in a statement by its spokesman, Brigadier General Sani Usman, yesterday, said it was visibly worried at the current state of suicide bombings in the country.
The statement read: "The spate of suicide bombings in the North-East and in particular, Maiduguri and Madagali metropolis, is assuming a disturbing proportion.
"Consequently, the Nigerian Army is offering a reward of N500,000 for any information that leads to the arrest of a suicide bomber, the guide to the suicide bomber, or discovery of the transit house or factory of the suicide bombers."
---